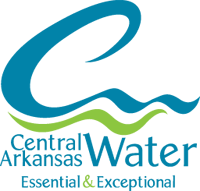 Central Arkansas Water is responsible for supplying the drinking water for 500,000 residents in greater Little Rock, Arkansas, United States. The bond is the first Certification to finance the acquisition and protection of forests specifically to secure clean drinking water. 35% of the bond proceeds will be used to refinance the acquisition of approximately 1,820 ha (4,500 acres) of forested land, building on the 4637 ha (11,458 acres) of conserved forested buffer surrounding the drinking water reservoirs and its tributaries. The remainder of the proceeds will be spent on improving and developing "gray" infrastructure, such as pumps.
This acquisition will result in forty-five percent (45%) of the Lake Maumelle watershed being conserved as forest land, which provides critical filtration services for clean drinking water.  
The World Resources Institute WRI and Encourage Capital partnered with CAW to prepare the issuance of the green bond.

| DATE OF ISSUE | TYPE OF INSTRUMENT | SIZE | TENOR | COUNTRY OF ISSUE | CLIMATE BONDS SECTOR CRITERIA | VERIFIER'S REPORT | ANNUAL REPORT | FURTHER INFORMATION |
| --- | --- | --- | --- | --- | --- | --- | --- | --- |
| November 2020 | US Municipality | USD 31.825m | up to 22 years | United States | Water | Pre Issuance Verification |   | |