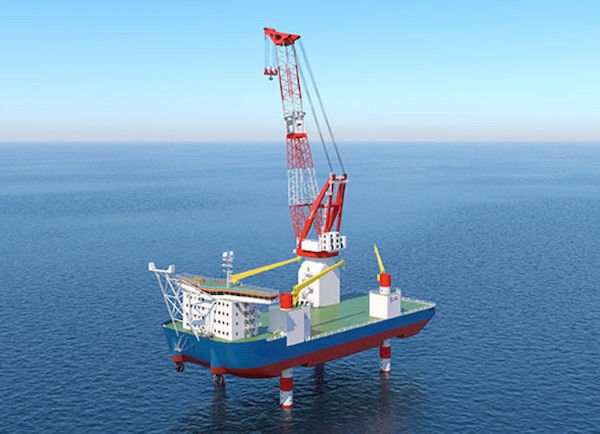 Penta Ocean Construction can trace its heritage back to 1896. It has been incorporated in its current form since 1967, and is a leading company in marine civil engineering, such as port and coastal facilities. It is also active in various civil engineering and building works on land.
The proceeds will be used to finance and refinance the construction of one Self-Elevating Platform ("SEP"), which will be exclusively used for constructing offshore wind power turbines in the sea. The asset should complete construction in September 2022, and will begin operations in March 2022. Its planned operational lifetime is 12 years. It is designed to install 10-12 MW capacity wind turbines.
This is the first Certification relating to offshore wind installation vessels.
DATE OF ISSUE

TYPE OF INSTRUMENT

 SIZE

TENOR

COUNTRY OF ISSUE

 

 CBI SECTOR CRITERIA

VERIFIER'S REPORT

ANNUAL REPORT

FURTHER INFORMATION

October 2020
Use of proceeds bond

JPY 10 billion (USD 95 million)

5 years
Japan
Marine Renewable Energy
 

Company webpage on green bond (Japanese)