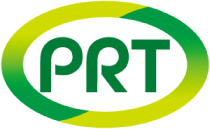 PET REFINE TECHNOLOGY CO., LTD (PRT) is a wholly owned subsidiary of JEPLAN, INC., which is active in the recycling industry.
The proceeds will be used to finance investments in a PET (polyethylene terephthalate) bottle recycling factory in Kawasaki City, Japan. The factory had been operating between 2009 to 2017. These investments will upgrade and refurbish the factory in order to resume its operations in the summer of 2021. The factory will be using an innovative chemical process to recycle the PET materials into the same quality as virgin PET materials, so that they can be turned into new bottles of the same quality.
The factory will be producing 22,600 tons of recycled PET resin annually.
This is the first Certification under the Waste Management Criteria, and also it is the first verification conducted by Japan Credit Rating Agency.
DATE OF ISSUE

TYPE OF INSTRUMENT

 SIZE

COUNTRY OF ISSUE

 

 CBI SECTOR CRITERIA

VERIFIER'S REPORT

ANNUAL REPORT

FURTHER INFORMATION

August 2020
Loan

JPY 1.75 billion (USD 16.7m)

Japan
Waste Management