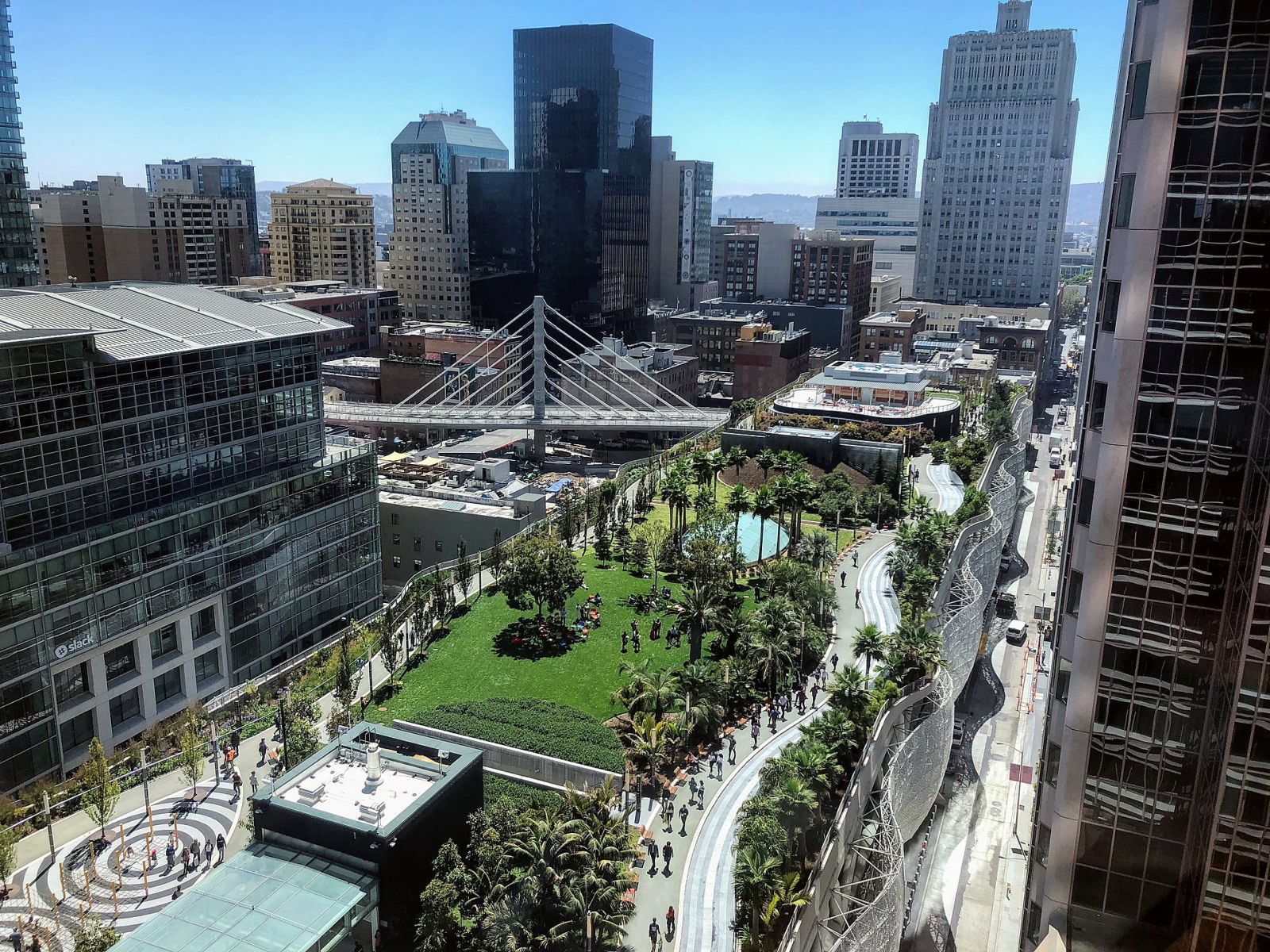 The Transbay Transit Center is a new landmark transport development that would serve as a public transport hub in downtown San Francisco. It replaces the older Transbay Terminal. Phase 1 of the new Center opened to the public in 2018. When the second phase is fully completed, it would form the downtown terminus of the Caltrain, a fully electric commuter rail that currently stops about a mile away.
The development of the Transbay Transit Center is overseen by a special body set up specifically for the purpose, TJPA. The TJPA is a joint exercise of powers authority created by the City and County of San Francisco, the Alameda-Contra Costa Transit District, the Peninsula Corridor Joint Powers Board, the California High Speed Rail Authority, and Caltrans (ex officio).
This Certification was based on the same pre issuance verification work that had previously been done by the City and County of San Francisco in 2017.
DATE OF ISSUE 
NAME

TYPE OF INSTRUMENT

SIZE

COUNTRY OF ISSUE

CLIMATE BONDS SECTOR CRITERIA

VERIFIER'S REPORT

ANNUAL REPORT

FURTHER INFORMATION
June 2020
Senior Tax Allocation Bonds 2020A, 2020A-T
Subordinate Tax Allocation Bonds 2020B

Use of proceeds bond

 USD 271,205,000

California

Low Carbon Transport  

Sustainalytics pre issuance report