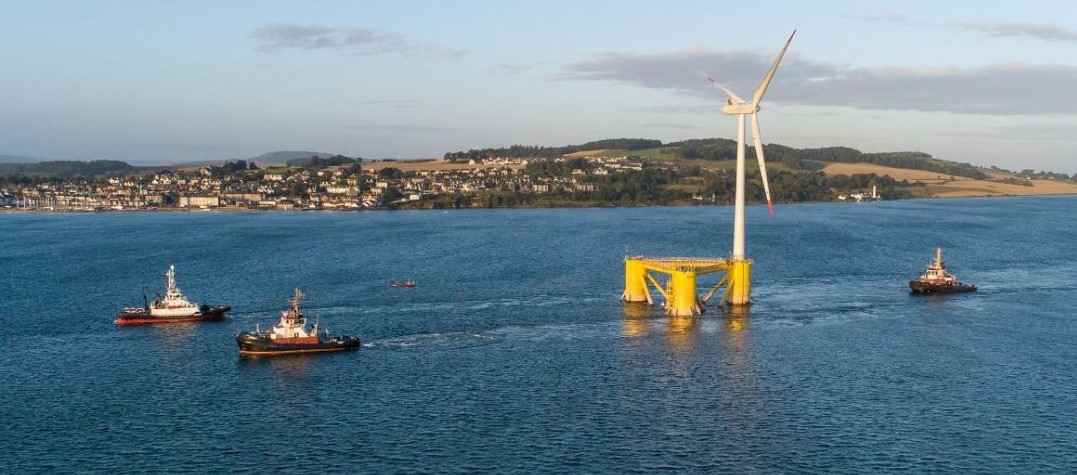 The floating wind farm is located 15km off the coast of Aberdeen and it will become operational in late 2020. It will be the largest floating offshore wind farm in the world so far.
It will be comprised of 6 turbines, with a total installed capacity of 50MW. These will be the largest floating wind turbines in the world yet. The highest part of the turbines will reach 190m in height. The floating turbine foundations will be moored in water depths of up to 80m.
The company that is developing the wind farm is owned by Grupo Cobra, an infrastructure group based in Spain.
This is the first Certification for floating wind turbines, which is an important development in enabling more widespread offshore wind generation across the world.
| | | | | | | | |
| --- | --- | --- | --- | --- | --- | --- | --- |
| DATE OF ISSUE | TYPE OF INSTRUMENT | SIZE | COUNTRY OF ISSUER | | VERIFIER'S REPORT | ANNUAL REPORT | FURTHER INFORMATION |
| June 2020 | Loan | GBP 380m (USD 481m) | United Kingdom | Marine Renewable Energy | pre issuance verification |   | |