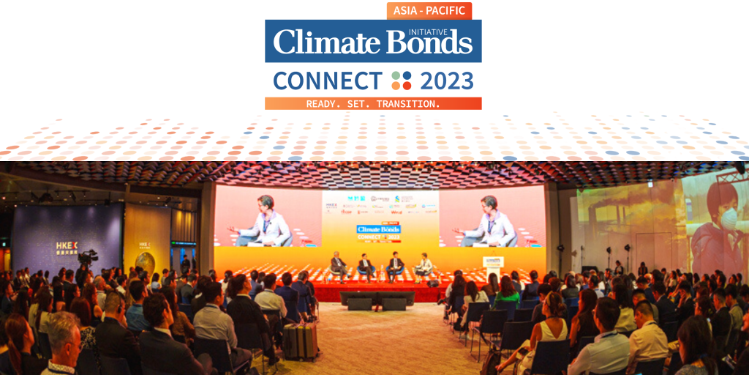 On Friday 9 June, Climate Bonds hosted the first Climate Bonds Connect 2023 regional seminar in Hong Kong. Bringing together key decision-makers and top-tier influencers, the event demonstrated the growing appetite for sustainable finance in the region and the tremendous opportunity for investors looking to finance the road to net zero.
The seminar's theme, "Ready, Set, Transition" highlighted the importance of a credible transition to a green future. Industries with high carbon emissions in particular must undergo a comprehensive overhaul of their strategies. Climate Bonds Connect centers around facilitating a credible brown-to-green global transition that is ambitious, inclusive, and aligned with the Paris Agreement.
During the event, regulators, investors, asset managers, and influencers discussed their views on developing a sustainable market and how credible, ambitious efforts to decarbonise the Chinese economy can help the country reach its climate targets.
The full recording of the event is now available on the Climate Bonds Youtube channel. Watch it here.
A selection of photos from the event is also available for viewing here. 
One of the key takeaways was the acknowledgment of the increase of climate finance in the public discourse in the region. The quality and quantity of attendees and participants was a testament to the growing appetite for credible transition planning in Asia.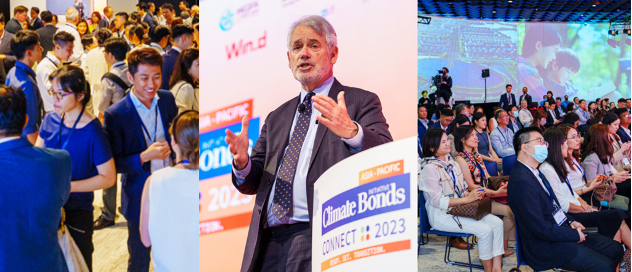 Following the regional seminar, two pivotal figures from the event; Wenhong and Manshu Deng, the Head and Deputy Head of Climate Bonds' China Programme appeared on the Climate Bonds Café podcast to reflect on the two days in Hong Kong. You can listen to the full interview HERE.
Asia will show us the way: Learning first-hand from our speakers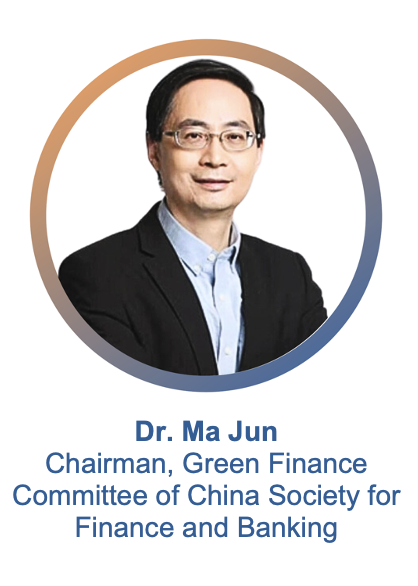 "So far, we've been seeing a lot of debt related instruments such as sustainability-linked bonds and loans, but we also need a lot more equity and insurance-like products. The key thing that G20 said is, in fact, we need to build the incentive in the products to encourage the company to decarbonise as much as possible. Some sort of awards and penalties for performance and performance, we will be building and the fourth pillar."
"The government needs to be pressured so they can move faster. The government needs to be equipped with private sector resources and you know, all these things require a better form of private public sector partnership."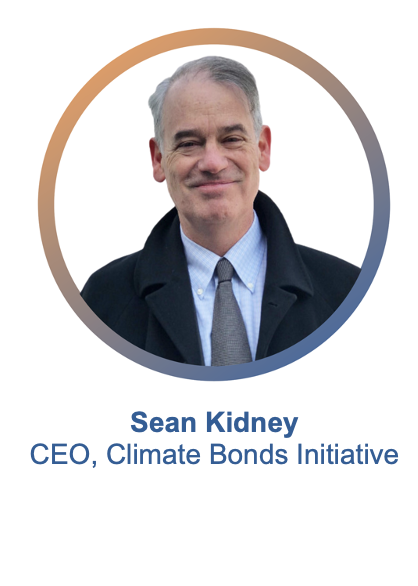 "This is not a world where the civilization we enjoy now has much chance. That's the stakes. Of course, now because we're starting to feel the impacts of climate change, and it's going to get worse very quickly because things are accelerating, we must prepare. So, we need a resilience agenda as well now."
"Think of Sichuan last summer, the incredible heat, and of course, the lack of water in the Three Gorges Dam. We can, if we prepare, anticipate, minimise loss of life, and maximise our chance to bounce back from these kinds of crises. So, I do want to pack with you an agenda for resilience. We will be doing much more work in the next couple of years on what a resilience taxonomy means to extend a taxonomy of work that you've seen so far."
"We are working on a broader resilience taxonomy which incorporates social, nature, economic, the SDGS, with an evidence base to make it clear how critically important these measures will be to ensure our societies and people can survive. There is going to be a century of extreme and severe weather. That's the key to the climate conversation and the transition conversation."
"If you are in the private sector, part of your job is to press the public sector, especially investors and the major banks who can see what needs to happen.
Now, it's very difficult as an individual agency to make a financing decision if no one else is doing it, especially if you're an investor, we need to have a rising tide.
The only way we get a rising tide is if governments take action to make sure the rule sets and so on are across the board. And it's just not to one investment manager or one bank to lead the way that's the secret."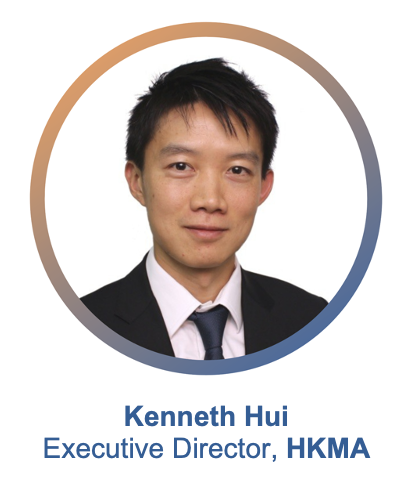 "The Greater Bay area clearly is an area of huge economic science. We have Shenzhen and we have Hong Kong, basically a good combination of both technology as well as finance. That could potentially drive the whole green transition in mainland China. What we've been using the Greater Bay Area to do is to experiment and set examples. For instance, we know that a lot of the financing in mainland China would have to come from international investment. We talked about the common ground taxonomy, but we also want to bring issuers to Hong Kong to make sure that they can tap into international capital. So, over the past few years, we've seen notably the Shenzhen government coming to Hong Kong issuing green bonds, issuing sustainable bonds, tapping into that market."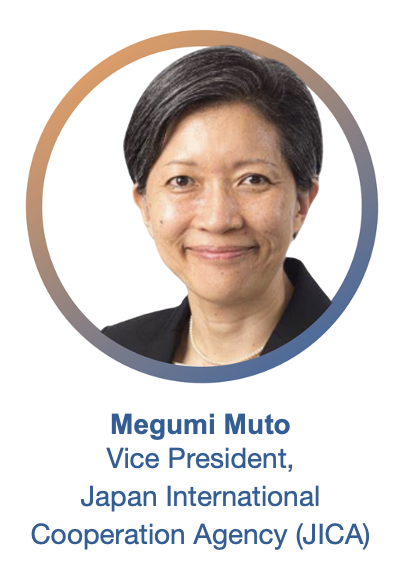 "What has driven the transition in Japan is, in a nutshell, nudging and peer pressure. When the EU taxonomy came out, it was alarming to METI recognising that there should be more orderly thinking to accelerate peer pressure towards transition. So, this transition finance framework was developed and benchmarked on a METI technology roadmap on how power and hard-to-abate industries are expected to transit in terms of technologies."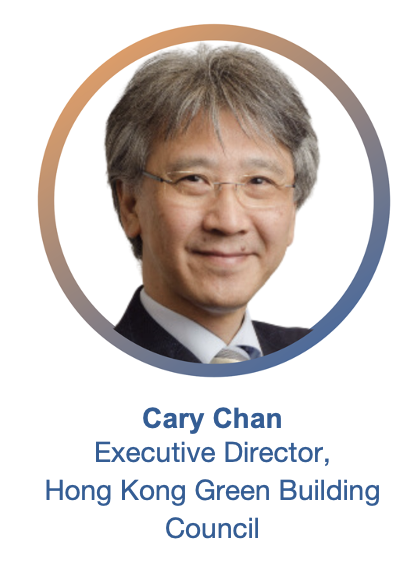 "Buildings consume about 40% globally in terms of carbon emission. In Hong Kong, it is 60% because Hong Kong does not have a lot of industry. It's just building so the challenge is how to convert the existing buildings to zero carbon. When it comes to Asia Pacific countries, we need to have a clear definition of what Net Zero is. Then set the targets. And have a benchmarking system. These are the three priorities."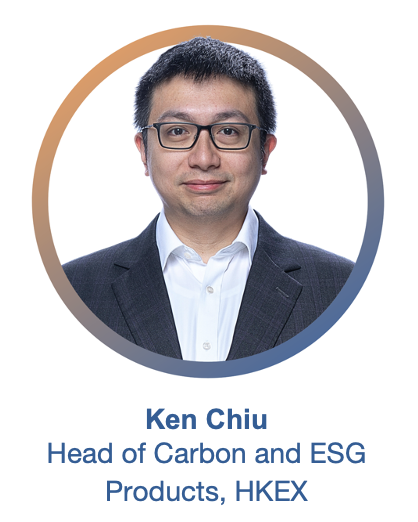 "Transition is one of the key elements to combat climate change. So, it's important to have the whole value chain covered from a good understanding of the tools, and the tools not for just creating the assets, but also to help investors make investment decisions."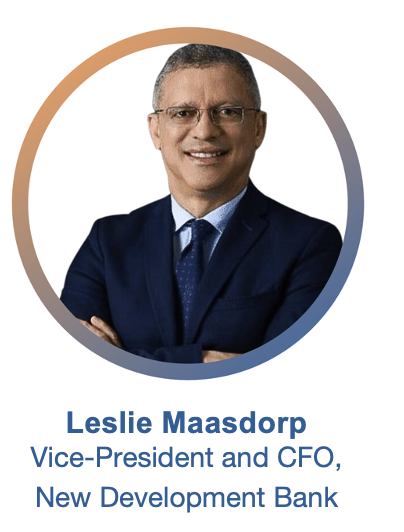 "Leverage and use that high creditworthiness to transport that benefit into the financial markets. Meaning could we make better use of guarantees instead of us lending? Because we've got to define balance sheets. If you look at the entire NDB community combined, the balance sheet maybe is about $2.5 trillion or so. It's very small relative to that 130 trillion you mentioned. The development banks today have the best chance to become real climate banks that are required to lead this transition.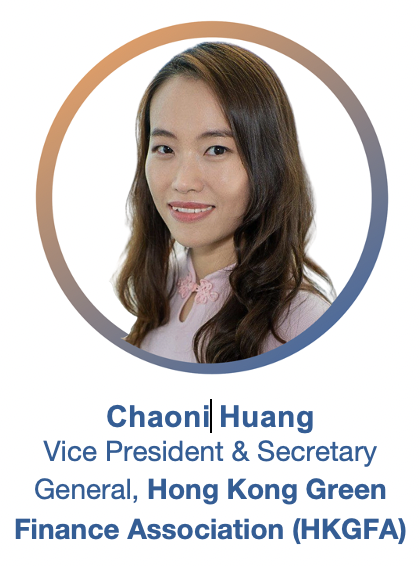 "The reason why everyone in the room is talking about transition is because Asia is going through transition. We should not wait for the perfect Taxonomy to come. There are already existing tools, credible tools like the Climate Bonds Standard, the OECD framework, and the G20 framework. They give you a very good sense of how to structure transition financing instruments together with the public sector or the NDBs to deliver the transition capital for transition activities and transition plans."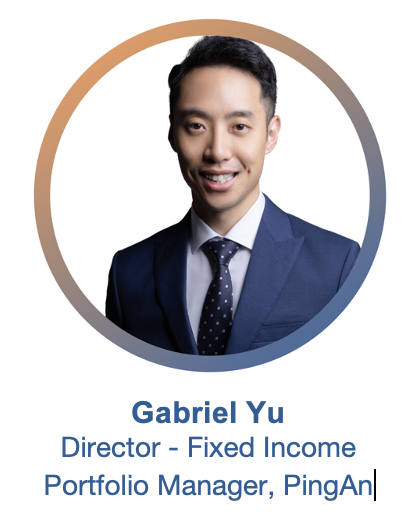 "Incentives have been providing us a very strong push to do green investments. One of the most important points is that it provides us more clarity in terms of what the playing field is and what kind of uniform guidelines that we can have for investors. For example, last year, the Hong Kong SFC started the climate risk disclosures. After that, there's a lot more clarity for investors to understand what kind of data should be expected from us, and what we should expect from investors."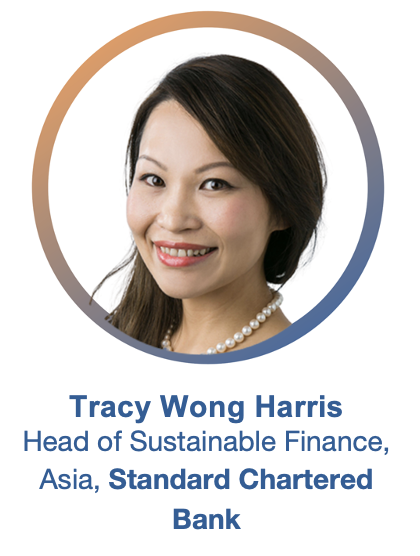 "We need to look at the funding gap, the opportunity side. According to our recently launched report, an estimated $95 trillion is required for emerging markets to transition to a net-zero economy. The crucial point to note is that if these emerging markets were to rely solely on their own resources, their domestic consumption would suffer, declining by approximately 5% annually, equating to about two trillion dollars per year. However, by attracting private capital from developed markets to fund the overall market transition, emerging markets could experience a 3% improvement, benefiting both themselves and the global economy. So, it's a win-win situation. It underscores the vital roles of investors and banks in channeling capital, given the significant remaining funding gap."
NEW REPORTS! Exclusive launches at #Connect2023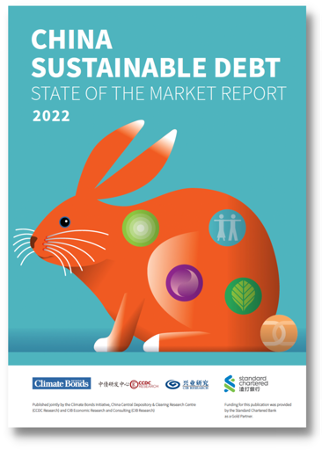 At the seminar, Climate Bonds released the China Sustainable Debt State of the Market Report 2022, which reveals that China was the largest green issuer of Green Bonds in 2022. Produced with the support of the Standard Chartered Bank, as well as the China Central Depository & Clearing Research Centre and CIB Economic Research and Consulting Co., the report describes the size of the green, social, and sustainable bond markets. It also includes sustainability-linked bonds (SLBs) and transition bonds, known collectively as the GSS+ bond market.
The report shows how China's massive low-carbon transition creates huge investment opportunities. China's climate think tank estimated that the nation's energy transition would require more than RMB100tn (about USD15tn) over the next 30 years, pointing to huge investment opportunities. However, ensuring the credibility and transparency of thematic debt instruments will be pivotal to scaling in the capital market. READ FULL REPORT.
Climate Bonds also launched the Hong Kong Green and Sustainable Debt Market Briefing 2022, which discloses Hong Kong's determination to cement its position as a green and sustainable finance hub while addressing the city's own climate agenda. Produced with the support of the Standard Chartered Bank, as well as the Hong Kong Monetary Authority (HKMA) and the Hong Kong Green Finance Association (HKGFA), the report reveals tremendous growth in labelled green and sustainable debt (bonds and loans) arranged in the territory in 2022, despite an overall drop in green, social, sustainability, sustainability linked, and transition (GSS+) bond volume originating from Hong Kong issuers.
The report shows Hong Kong is the dominant offshore financing platform for Mainland Chinese companies, and as such can channel the financing needs of the Mainland's vast decarbonisation efforts and support its green transition. Research conducted by Standard Chartered and World Resources Institute estimated that an additional USD1.84tn would be needed to achieve carbon neutrality in the Guangdong-Hong Kong-Macao Greater Bay Area (GBA) by 2060, pointing to the greatest potential of emission reduction from clean electrification across sectors such as manufacturing, road transport and green buildings. READ FULL REPORT.
A BIG THANK YOU to our Sponsors and Supporters! We could not have done this without your immeasurable support.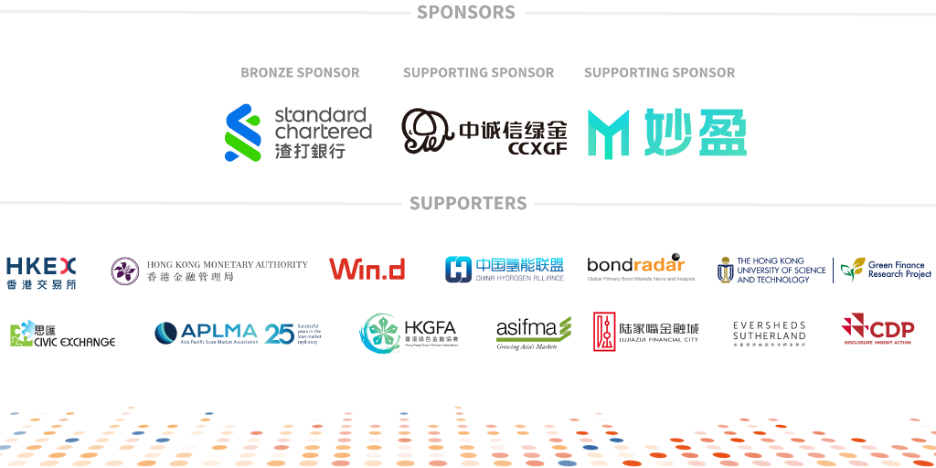 Climate Bonds partnered with ICMA to foster education on Sustainable Finance in Asia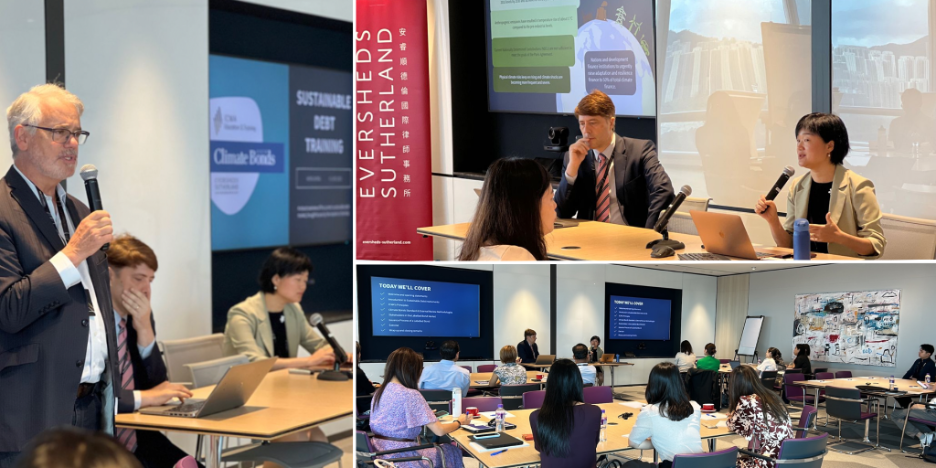 In addition to the regional seminar, the Climate Bonds Training Academy hosted an in-person Sustainable Debt Training, developed in partnership with ICMA.
We were pleased to welcome participants at Eversheds Sutherland, in Hong Kong, to learn about sustainable debt instruments, Climate Bonds Standards, ICMA principles, and more.
Join the conversation! — Climate Bonds Connect 2023 Global Conference

Building on the success of the Hong Kong event, Climate Bonds CONNECT will once again bring together key decision-makers and top-tier influencers at a series of world-class events in 2023 that will convene in key financial capitals worldwide, including London, New York, and Bogotá.
Registration for the global conference in London is open now. Available online and in-person (by invitation only), the conference will bring together financial leaders and decision-makers worldwide to discuss how the global economy can rapidly transition to a net zero future, and how we can connect finance with credible projects.
Learn more at events.climatebonds.net