Posted: Sep 16, 2022 by Luiza Mello
New report by Climate Bonds and LAGreen Fund presents a sector roadmap for sustainable finance development  
Peru was the first country in Latin America and the Caribbean (LAC) to issue a green bond (2014). As the fourth-largest country, and sixth economy in the region, there is potential for a green investment pipeline in the country. The Peruvian sustainable finance market is advancing with important milestones to encourage green, social and sustainability issuances, such as the guides by the Lima Stock Exchanges and discussions to develop a local taxonomy by 2025.  
Leisa Souza, Head of Latin America, Climate Bonds Initiative  
"Peru is an important player in the Latin American sustainable debt market, being the first country to issue a green bond in the region. The growth of GSS+ bonds has been timid, but there is potential to favour further labelled issuances. The Peru State of the Market highlights a few of the opportunities for Peru and we are excited about how it can contribute to the discussions in the country and support more deals from Peruvian issuers."  
Diana Arango, Member of LAGreen's Investment Committee and Technical Assistance Facility   
"The green debt market in Peru has shown progressive growth, a fact which is confirmed by the Peru State of the Market. With this report, we aim to empowered local players to be agents of change who can innovate the financial system to deliver tangible climate and environmental impact. The LAGreen Fund and Technical Assistance Facility are there to complement the knowledge shared in the report by offering support, insight and potential financing to current and future GSS+ bonds issuance in Peru."  
According to the report, after issuing the first green bond deal in the LAC region, the Peruvian market experienced a hiatus between 2015 and 2017. It was only after the launch of the Green Bond Guide for Peru by the Lima Stock Exchange in March 2018 that the green bond market picked up again.  
Green, social and sustainability and sustainability-linked (GSS+) deals originating from Peru increased in 2021, reaching USD4.8bn. Three large sovereign social and sustainability bonds account for 90% of the total. Green bonds account for 17% of Peru's GSS+ deals, with a cumulative USD1.1bn issued up to April 2022. 2019 was the record year for green issuance with USD652m. Non-financial corporates represent 97% of the cumulative issuance volume. 
Green investment opportunities in Peru 
Based on the Climate Bonds Taxonomy, the report mapped the most relevant sectors for Peru's sustainable finance development: 
Renewable energy: More than 65% of its electricity mix comes from renewable sources, mainly hydropower (60%). Hydropower has a generation potential 13 times greater than the installed hydro capacity, and wind power has a generation potential 58 times greater than the installed wind capacity. 
Sustainable water management: There is a USD22bn funding gap in sanitation that must be addressed to leverage growth, while Peru's water sector faces challenges as pollution of water bodies and wastewater treatment. 
Low-carbon agriculture: Agriculture and livestock are important economic sectors in the country, and while there are concerns around deforestation. Due to Peru's location, there are opportunities to promote low-carbon agriculture management and best practices. Government launched the Sustainable Production Coalition to support these efforts.  
Sustainable forest management: The sustainable management of the Peruvian Amazon through investments in forest maintenance and controlled production of timber and non-timber products in monitored areas can support the elimination of illegal logging and intensive extraction of valuable environmental assets.  
Low-carbon transport: Peru is committed to shifting its transport modals, as the transport system relies predominantly on roads. There is an infrastructure gap, with around USD49bn needed in investments by 2038. 
Taxonomy: Following other Latin American and Caribbean countries, such as Colombia and Mexico, Peru should develop a national green finance taxonomy by 2025, which is an important step to identity sectors that are economically relevant to a low-carbon transition in the country.  
Transition: Peru must support the transition of its hard-to-abate sectors that are critical to economic stability. Sectors such as industrials, cement, steel, mining and oil and gas are not eligible for green UoP investments, but SLBs or transition bonds could be issued to support transformation aligned to a 1.5ºC trajectory. Climate Bonds is developing transition criteria to support the decarbonization of these sectors. A Steel Paper will be launched soon, and the Cement and Chemicals Criteria are under development. 
Barriers to growth in Peru's sustainable finance market 
Currency hedging: Local issuers prefer GSS+ bonds to be denominated in local currency, which makes foreign investors require currency hedging solutions to avoid credit risk with currency risk. Currency risk is a challenge in Emerging Markets, as contracting debt in hard currencies is a higher risk and more expensive to local issuers. 
Market liquidity: Peru's capital market still struggles with lower liquidity and diversity than other LAC markets. There is a high incidence of informal labour in the country, which has prevented the establishment of a large, liquid, poll of local pension fund capital. 
Issuance costs: The issuance costs of smaller bonds are relatively high compared to loan financing in emerging markets like Peru. These higher costs can deter smaller issues from entering the market, while for larger deals, the costs are negligible, yet the issuer may perceive the additional steps to obtain a GSS+ label as a barrier to entry. 
Bankability and pipeline: The risk exposure and risk-return profile of GSS+ projects may be higher than in other traditional sectors. Lack of pipeline is also a barrier for investors.  
Market awareness: The understanding of thematic bonds and best practices is a central barrier for markets in LAC. Further education is needed to grow the market and to improve the business environment for GSS+ instruments.  
Political environment: Peru has a complex political landscape that is frequently changing. Market uncertainties can shift investment perceptions and capital flight to other countries. Opportunities in the GSS+ market could be encouraged through policy and institutional changes.  
The report provides a roadmap to growing Peru's sustainable finance market and identifies stakeholders and their roles to expand green investments in the country. For example, investors influence the market by building demand and incorporating green and sustainability into their investment policy guidelines. Regulators and policymakers can set policies and promote a conducive environment to facilitate the issuance of labelled bonds. Finally, intermediates can support local market players to follow best practices and come to the market.  
The fact that the Ministry of Environment announced its intention to develop a Green Finance Taxonomy, supported by the German Corporation for International Cooperation (GIZ), is very exciting for market development in the Latin America and Caribbean region.  
Sustainable finance can protect the country's natural resources to ensure resilient economic growth, which addresses its increasing vulnerability to natural disasters and other climate impacts. Peru's sustainability journey is underway, and the market must scale to achieve the required impact needed to transform the country.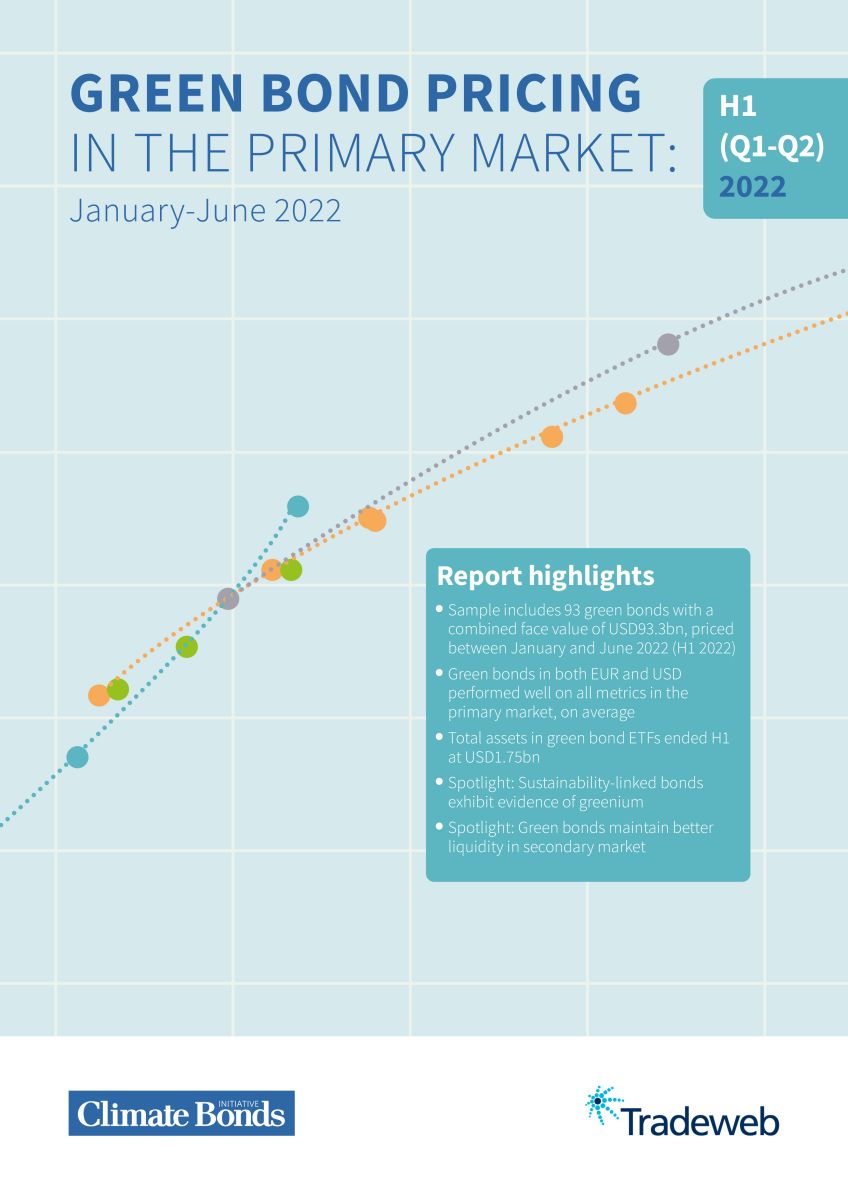 Webinar: Join us to share the findings of our fourteenth report in our pricing series, in which our expert panel of investors & issuers go behind the numbers.

Sep 21, 2022, 09:00 NYC /14:00 in London / 15:00 Paris

Register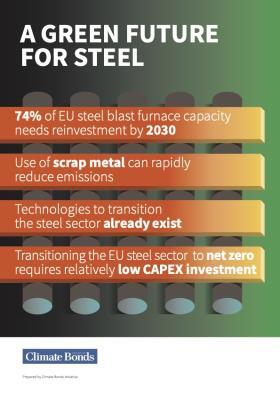 Steel produced using scrap emits 58% less #CO2 than steel produced using iron ore. Strengthening environmental criteria and #circulareconomyrequirements for steel waste treatment would encourage #reuse of #steelscrap and help bring the steel sector in line with net-zero pathways. Learn more in Climate Bonds' new #policy paper "A Green Future for Steel."Find our more: https://www.climatebonds.net/resources/reports/green-future-steel