Posted: Jun 7, 2022 by Mariana Caminha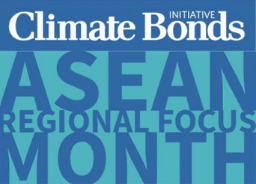 Welcome to Climate Bonds' first ASEAN regional focus month, a 4-week agenda of report launches and online events to update you on the latest trends and developments of ASEAN's sustainable debt market.
First things First: situating ASEAN within the Global Sustainable Debt Market
ASEAN issuance has grown rapidly since the region's first sustainable issuance in 2015 and was on track to reach new highs in 2021, having already surpassed the 2020 total of USD17.5 billion with USD18.3 billion through the end of Q3 2021.
Among ASEAN's most important issuances in 2021 is Indonesia's fifth sovereign sukuk (Islamic bond) worth USD750 million under its green sukuk program, launched in 2018.
On June 17th, in partnership with HSBC, we'll launch the ASEAN Sustainable Finance State of the Market 2021 report which brings the latest numbers and trends in the region.
Register now for the webinar launch to hear directly from our experts: https://cutt.ly/bJgsnJF
ASEAN +3: new report is OUT!
To kickstart our regional focus month programme, we're proud to present, in collaboration with the Asian Development Bank (ADB), the Promoting Local Currency Sustainable Finance in ASEAN+3 report, a regional update on the green, social, sustainable, sustainability-linked and transition bond market, with a particular focus on local currency (LCY) sustainable bond markets in ASEAN+3.
The ASEAN +3 report analyzes the sustainable bond market's recent growth and current state, discusses policies and strategies for promoting local currency sustainable finance in the ASEAN+3 region and provides recommendations for the regional market's development, particularly among emerging economies.
The report is now available to download here.
The ASEAN+3 region—which comprises the bonds markets of the ten members of the Association of Southeast Asian Nations (ASEAN) plus the People's Republic of China (PRC), Japan and the Republic of Korea (South Korea)—has seen rapid growth not only in green bond issuance but also in the social and sustainability bond markets. This is reflected in the diverse trends toward performance-linked instruments and transition bonds.
ASEAN +3: more demand for GSS bonds and other highlights
Overall, the ASEAN+3 sustainable finance market continues to evolve due to the pandemic and heightened attention on sustainability themes. LCY capital markets are at different stages of development across ASEAN+3 member economies; the legal and policy frameworks vary, as does the extent of current sustainable finance market development.
LCY sustainable bonds debuted in the ASEAN+3 market in 2014, but issuance only gathered pace in 2016. LCY issuance in the first three quarters of 2021 was USD287.3 billion, representing 64% of the region's total sustainable debt issuance in ASEAN+3.
At the end of the third quarter of 2021, the cumulative sustainable debt market in ASEAN+3 had reached a size of USD449 billion. The region's larger economies have driven regional growth, with the People's Republic of China (PRC); Hong Kong, China; and Japan responsible for 61.4% of that volume.
Within ASEAN only, Singapore led with USD9.1 billion of issuance during the review period, followed by Thailand with USD3.4 billion; Indonesia with USD1.27 billion; and Malaysia with USD0.9 billion.
The spike in local currency (LCY) issuance as a share of total issuance during the review period can generally be attributed to large-scale, social-COVID-19 issuances from the PRC, Japan, Malaysia, Singapore, and Thailand.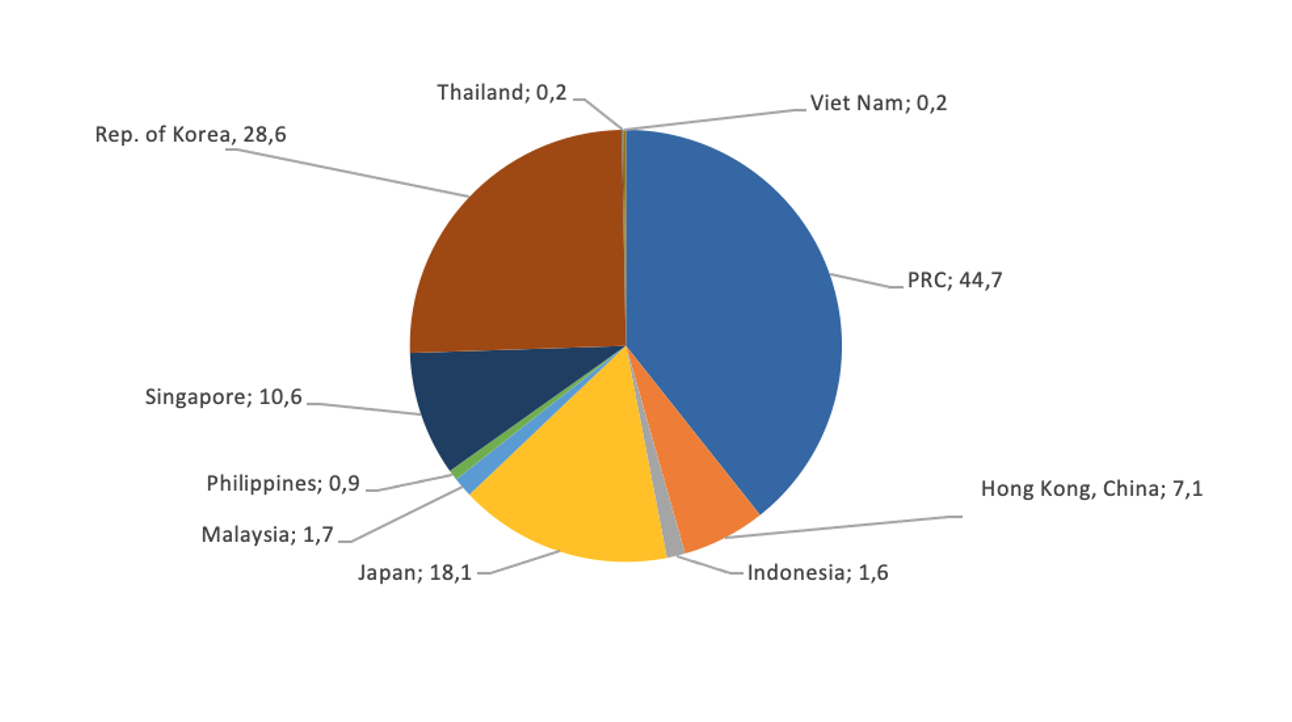 People's Republic of China leads ASEAN +3 issuances
The PRC remained the leader in ASEAN+3 sustainable bond issuance and was the source of USD44.5 billion in issuance during the first nine months of 2021. More than half of this financing was earmarked for renewable energy and transport, which is especially pertinent in the aftermath of the PRC's 2060 carbon neutrality pledge. Another highlight is the issuance of the Bank of China's blue bond in the overseas market. As a pioneer among global commercial institutions, it sought to raise funds to support marine-related sewage treatment projects and offshore wind power projects.
Delivering on international climate and sustainability commitments: our recommendations
The ASEAN+3 market is not homogeneous and the stage of market development varies across economies. To deliver on international climate and sustainability commitments, billions of dollars worth of public and private capital is needed for new public works projects in renewable energy; low-carbon transport; sustainable water management; and sustainable waste management.
The report proposes recommendations for the region to address bottlenecks to attract additional investment in green financing opportunities. These include:
Sovereign GSS bond issuance. Emerging market sovereign issuance can channel sustainable capital flows where they are most needed.
Expand the investor base. Regional bond market authorities can capitalize on increasing demand from institutional investors seeking sustainable investment opportunities.
Central banks can help to "build back better." Central banks can use the post-pandemic recovery toolkit to protect ASEAN+3 member states from future systemic risks—particularly climate-related risks.
Green project pipelines. The growth of green infrastructure pipelines and associated green finance (including the green bond market) can be aided by policy and institutional changes. International multilateral development agencies play a crucial role in blended finance, providing capital that mobilizes green and sustainable projects.
GSS and sustainable finance platforms. It would be beneficial for information on green assets and projects to be centralized in an easy-to-access portal or platform available in multiple languages.
More recommendations in the full report. Download yours: https://cutt.ly/6JAvcGA
Eyes on Transition
The transition debt finance market in ASEAN+3 gained traction in 2020–2021. Transition bonds enable responsible investors to support companies or activities that are transitioning to low or zero-carbon, particularly in the traditional high-carbon-emitting sectors.
Transition bonds support a broader scope than carbon-neutral bonds and can extend to sectors that may not have green assets but have a clear decarbonization plan to achieve zero carbon. They can also be more inclusive because the proceeds can support transition activities or general corporate purposes, provided that the whole company is on a transition path.
Transition-labeled UOP bonds in the ASEAN +3 region represent about USD1.7 billion in value and originate from five issuers: China Construction Bank; Bank of China; Castle Peak Power Finance; NYK Line; and Seaspan Corp. The issuers are from the PRC; Hong Kong, China; Japan; and Singapore.
Save the Date!
June 17th: Launch Webinar of ASEAN Sustainable Finance State of the Market 2021 report. Register now!: https://cutt.ly/bJgsnJF
See you soon!
Climate Bonds