Posted: Nov 8, 2020 by Leena Fatin
New trustee adds a wealth of fin-serve experience to the Board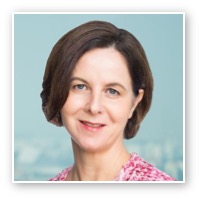 We are pleased to announce that Doris Honold has joined the Board of Trustees of the Climate Bonds Initiative. Other trustees are: Paul Bodnar, Simon Cooper, Karl Mallon, Bryan Martell, Nicholas Silver and Prof. Cynthia Williams.
  
Until last year, Doris was Standard Chartered's Group Chief Operating Officer and a member of its executive committee. She currently serves as a non-executive director of Credit Suisse International, chairing its board risk committee, and is also an advisor to a number of pre-IPO fin-tech companies.
Doris' career spans more than 25 years in financial services and she has worked in Frankfurt, Tokyo, Singapore and London. She will be applying her extensive experience in helping Climate Bond's further international expansion.
Doris commented: "I am thrilled to be joining Climate Bonds at such a critical time. We must achieve a significant shift in decarbonising the world's economy in the next 10 years."
She added: "I am convinced that the power and innovation of capital markets will help governments, banks and corporations to meet the ambitious goals necessary to confront climate change and to create a sustainable future for all of us." 
Welcome Doris!
'Till next time,
Climate Bonds.