Posted: Jul 16, 2020 by Andrew Whiley
New appointment adds depth to the board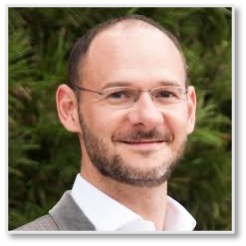 Paul Bodnar has been appointed a Trustee of the Climate Bonds Initiative, the global NGO dedicated to mobilising global capital for climate action.
Paul is a Managing Director at the Rocky Mountain Institute, where he oversees the institute's programs in global climate finance and US subnational climate action.
He is also Chair of the Institute's Center for Climate-Aligned Finance.
Previous Roles
He previously served in the Obama White House as Special Assistant to the President and Senior Director for Energy and Climate Change at the National Security Council. Paul was a key architect of the Obama Administration's international climate policies, including the historic U.S.-China presidential joint climate announcement of November 2014, the OECD agreement to strictly limit public financing for coal-fired power plants, and the doubling of clean energy research and development budgets by 20 major countries through the Mission Innovation initiative.
He also played a principal role in formulating U.S. strategy for the Paris Climate Conference.
Prior to the White House role, Paul served at the State Department as lead negotiator for climate finance and Counsellor to the Special Envoy for Climate Change. Paul led the design and implementation of several pioneering finance initiatives including the Global Innovation Lab for Climate Finance; the U.S.-Africa Clean Energy Finance Initiative; and the world's first market-based approach to allocating concessional funding for climate mitigation (the World Bank's Pilot Auction Facility).
Earlier in his career, Paul worked as a Director for Carbon Finance at the $1.2 billion carbon fund managed by London-based Climate Change Capital. He was also co-founder and partner at Vertis Environmental Finance, now one of Europe's leading environmental commodity brokerage firms. Paul also served as investment advisor for the Sustainable Asset Fund at Vision Ridge Partners. 
He is a senior associate (non-resident) at the Center for Strategic and International Studies (CSIS) and serves on the Board of the Carbon Tracker Initiative.
Speaking of his new appointment, Paul said:
"Climate Bonds has always been a pioneer in the green finance world - it has a knack for providing essential answers just as people are starting to ask the questions. As the world seeks to accelerate the pace of the net-zero transition, CBI is positioned to play a critical role."
Other Trustees are Nicholas Silver, Dr. Karl Mallon, Professor Cynthia A. Williams, Bryan Martel and Simon Cooper.
Welcome!
'Till next time
Climate Bonds