Posted: Jul 30, 2020 by Madeleine Doutney
Latest appointment to Climate Bonds Advisory Panel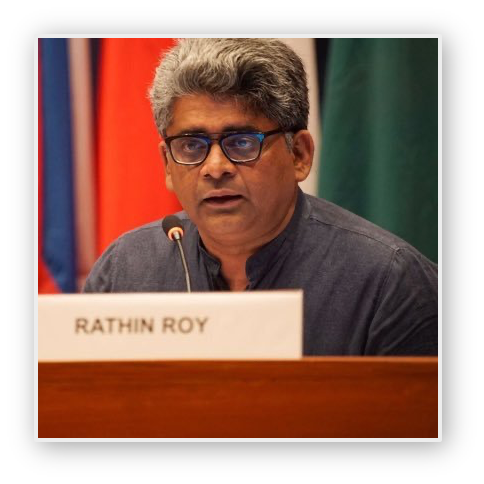 Dr. Rathin Roy has for the past 7 years been the CEO of the National Institute of Public Finance and Policy (NIPFP) in New Delhi and served as a member of Prime Minister Modi's Economic Advisory Council.
From September 1st he will be Managing Director of the Overseas Development Institute (ODI), in London.
Dr. Roy will provide input into Climate Bonds thinking on the development of sustainable capital markets.
His policy interests and research have mainly focused on fiscal and macroeconomic issues pertinent to human development in developing and emerging economies. 
He has previously worked as an Economic Diplomat and Policy Advisor at the United Nations Development Programme (UNDP), with postings in London, New York, Kathmandu and Brasilia. He has also served as an Economic Adviser with the Thirteenth Finance Commission, Government of India.
Dr. Roy holds a PhD and an MPhil in Economics from the University of Cambridge, an MA in Economics from the Jawaharlal Nehru University and BA (Hons) in Economics from St. Stephen's College, University of Delhi. He has taught at the Universities of Manchester and London.
Speaking of his new appointment, Dr. Roy said:
"COVID is having a devastating effect on emerging market economies. As we rebuild we must think about doing so in a way that delivers stronger and more sustainable economies. Green bonds can help overcome the resource constraint this transition faces."
Climate Bonds CEO, Sean Kidney said:
"Rathin Roy is India's sharpest economist and a global leader in economic policy formulation. We are extraordinarily privileged to be able to draw on his insights."
Welcome!
'Till next time
Climate Bonds