New appointment strengthens advisor ranks as Climate Bonds looks to accelerate global green investment & climate transition  
With over 30 years of global experience in climate change strategy & sustainability in banking & other sectors, senior Indian business leader Namita Vikas is welcome addition to Climate Bonds in the role of Senior Advisor.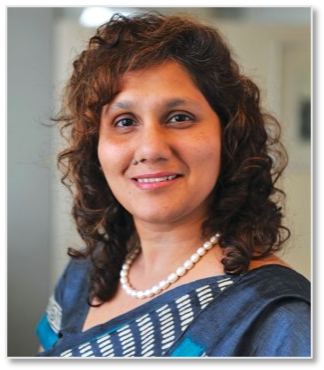 Over her eight years as a senior executive of Yes Bank, a high profile Indian private bank, Namita launched the country's first ever Green Bond & developed several green & sustainable wholesale & retail financial products, raising over USD 1 billion in capital & credit lines towards mainstream green investment & finance.
She previously served in management positions at Marico, Microsoft & the Confederation of Indian Industry. She founded auctusESG LLP in 2020 as an advisory firm to enable ESG risk management, climate & SDG finance.
At Climate Bonds Namita will support outreach to global Development Finance Institutions (DFI) & Indian corporates.
A global leader 
Globally recognised as leader in sustainability & finance Namita was ranked as one of the "Leading Women in Business Sustainability" by the World Business Council for Sustainable Development (WBCSD) in 2017 & was also named "Sustainability Leader of the Year" by Ethical Corporation in 2017. 
In 2018, Namita was featured as one of "Asia's Top Sustainability Superwomen" by CSRWorks International. In 2019, she was recognised as one of "India's Top 100 Women in Finance" by Association of International Wealth Management of India & she regularly features on Asian & global lists of leading women in renewable energy & green finance.
Namita is also a prominent voice at influential national and international platforms including United Nations, Economists Ocean Summit & G20. She has served as the Chairperson of UN Natural Capital Finance Alliance & member of Global Steering Committee of UNEP FI. As Yes Bank Senior Group - President she was a founding member of the UN Principles of Responsible Banking.
Namita has served on the International Capital Market Association's (ICMA) Green Bonds Executive Committee & on advisory councils/boards of Black Jaguar Foundation (Brazil), We Mean Business, (a global non-profit coalition working towards climate action) & the Bureau of Indian Standards.
An alumna of Columbia Business School, Mumbai University, Svenska Institute Sweden, THNK School of Creative Leadership, Netherlands.
A Welcome from Sean Kidney
"Namita has been a positive force for sustainable & green investment & brings a global perspective, a depth of experience & drive to our ranks of advisors. A warmest of welcomes to Climate Bonds." 
For more information contact Sean.Kidney@climatebonds.net.