First phase will focus on railways: Expectation is that assets are already Certified at the time of auction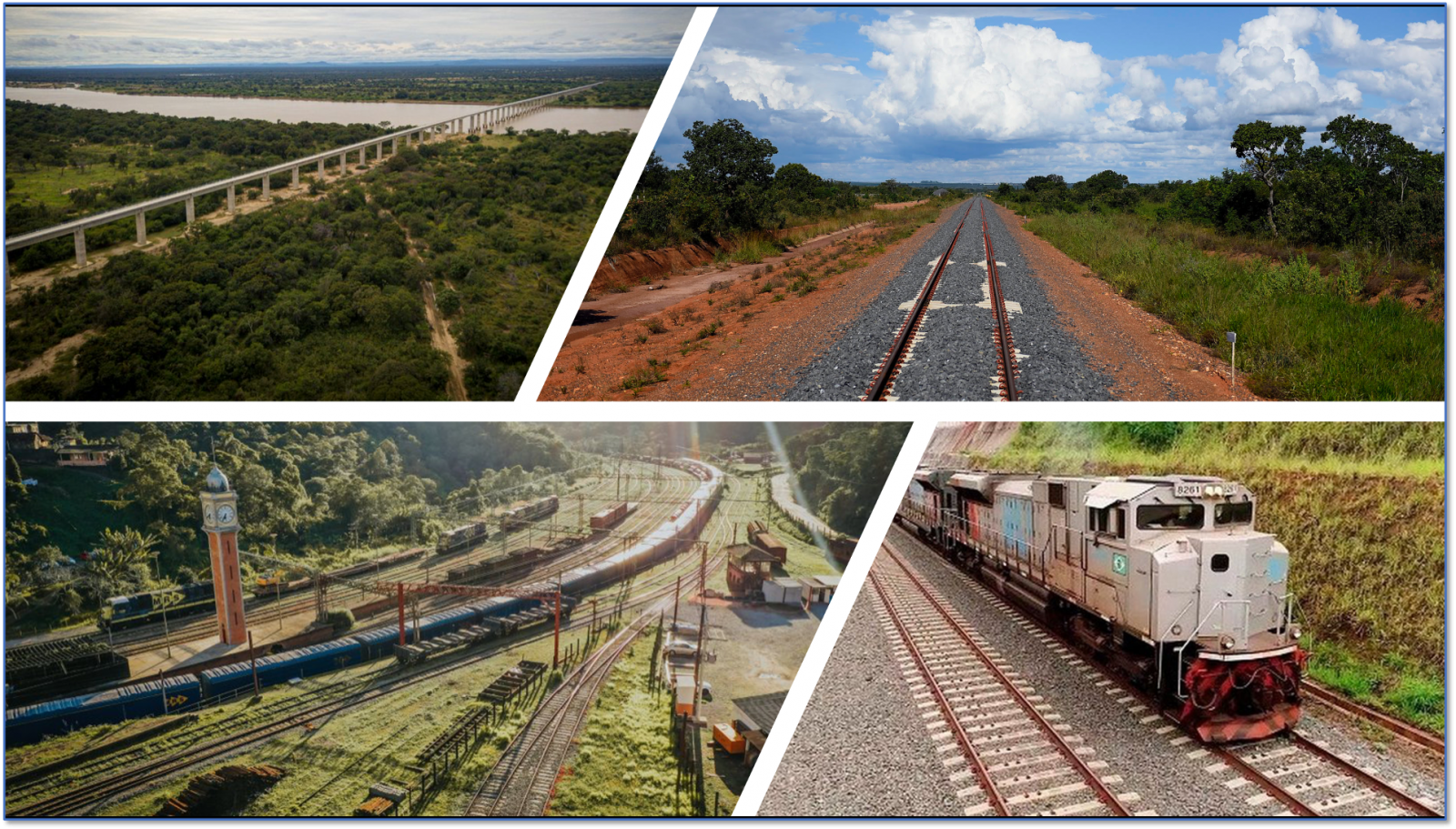 Initial Focus on Rail 
The Brazilian Ministry of Infrastructure has announced plans to structure the first program in Latin America to fund infrastructure projects with the issuance of Climate Bonds Certified green bonds. 
The initial stage of the program will focus on three railway networks, with over USD2.91bn of investment potential from Fiol (West-East Integration Railway), Ferrogrão & Central-West Integration Railway (Fico). 
The expectation is that at the time of the auctions the rail assets will have already obtained Certification against the Climate Bonds Standard.
The June announcement by Tarcísio Gomes de Freitas, Minister of Infrastructure, marks an important step towards decarbonizing Brazil's logistics sector, which is currently heavily dependent on roads and diesel-based truck transportation. 
The rail program will also contribute to increasing efficiency and resilience in Brazilian infrastructure and will be directed mainly towards the transportation of agricultural produce and grains. 
Climate Bonds is also working with the Ministry to integrate climate risk and impacts into infrastructure planning to reduce and better manage the exposure of these assets to the worst impacts of climate change.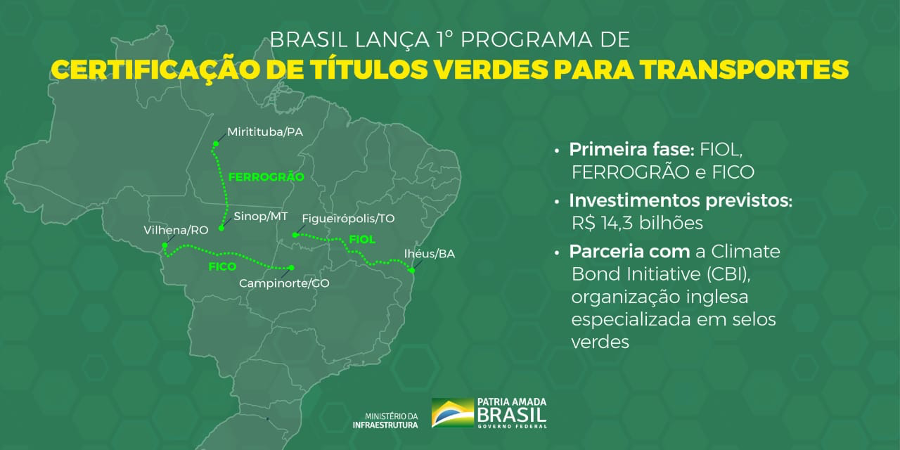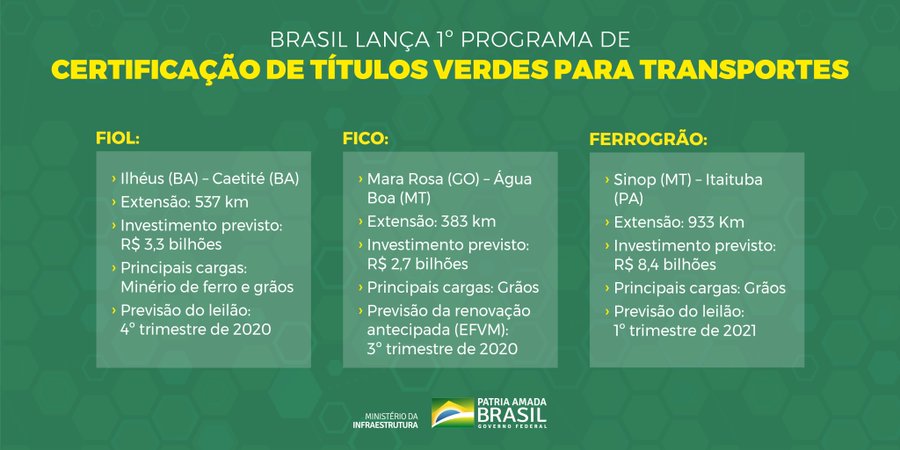 Source: Ministério da Infraestrutura
Tarcísio Gomes de Freitas, Minister of Infrastructure
"A green bond program provides successive issuances for certain types of assets. It is the consolidation of a green pipeline in the infrastructure sector. No project in the transport sector has seen this sort of issuance here in Brazil so far. The time has come now."
Thatyanne Gasparotto, Head of Latin America, Climate Bonds Initiative:
"The Climate Bonds Initiative congratulates the Brazilian Ministry of Infrastructure for announcing the structuring of one of the first green bond programs in Latin America. The consolidation of a green portfolio will be an important step towards the implementation of the program and we, at Climate Bonds, look forward to this moment."
The Last Word - More to come 
Cumulative global green bond market has reached more than USD863.3bn. In 2019 green bonds/loans reached a total of USD258bn. In Brazil,cumulative issuance stands at USD5.97bn as of 30th June.
In September 2019 the Brazilian Ministry of Agriculture signed a Memorandum of Understanding (MoU) with the Climate Bonds Initiative. The partnership aims to identify green and sustainable opportunities. 
There's more green finance progress to come from Brazil, on rail, infrastructure and agriculture.
We'll be keeping you keep you informed over the next few weeks. 
'Till next time,
Climate Bonds