Posted: Sep 16, 2019 by Leena Fatin
Dubai Islamic Economy Development Centre Collaborates with Dubai International Financial Centre, Dubai Financial Market, Climate Bonds Initiative to Grow Green Sukuk Market

Dubai Islamic Economy Development Centre (DIEDC) today signed a memorandum of understanding (MoU) with the Dubai International Financial Centre (DIFC), the Dubai Financial Market (DFM), and Climate Bonds Initiative (CBI) to collaborate on growing the green Sukuk sector and stepping up the exchange of knowledge and expertise in the field.
In a media statement, DIEDC advised the MoU signing took place at DIFC head office. 
Signatories from the various participating entities included Abdulla Mohammed Al Awar, CEO of DIEDC, Arif Amiri, CEO of DIFC Authority, Hassan Al Serkal, Chief Operating Officer (COO) and Head of Operations Division of DFM, and Sean Kidney, CEO of Climate Bonds Initiative.
The Statement notes that: 
"The agreement aims to promote the issuance of green Sukuk in the UAE and across the world, in addition to developing the standards of certification for green Sukuk along the lines of the Climate Bonds Standard and Certification Scheme. 
CBI developed the Climate Bonds Standard, a set of eligibility criteria to determine whether a relevant bond can be categorised as 'green', thereby enabling investors to make informed decisions about the bond's environmental credentials. 
Meanwhile, CBI's Climate Bond Certification Scheme is the only accreditation mechanism for green bonds that is globally accepted. Together, the Climate Bonds Standard and Certification Scheme serve as a benchmark for all such green certifications and comprise a robust pre- and post-issuance assurance framework."
Earlier this year, DIEDC, DIFC and DFM, joined forces to form the Dubai Sustainable Finance Working Group, aimed at achieving the UAE's NDCs (nationally determined contributions) to the UN's Sustainable Development Goals and the strategic objectives of Dubai Plan 2021. The Group works to develop Dubai's financial services sector and shape a sustainable financial hub in the region, focused on environmental, social, and governance (ESG) integration, cultivating green companies and green financial instruments including green Sukuk, as well as encouraging long-term responsible investment for a sustainable future.
Who's saying what: 
Abdulla Mohammed Al Awar, CEO of DIEDC: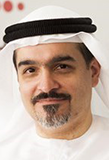 "Through the MoU, DIEDC and its partners aspire to maximise the potential of the Islamic economy sectors, particularly Islamic finance, and contribute to increasing the number of businesses from the Far East that tap into these sectors."
"This agreement builds on the Centre's vision and lays down the foundation for promoting green Sukuk locally and internationally. The demand for green Sukuk is steadily growing and requires an appropriate certification scheme that allows the segment to flourish."
"We are confident in our choice of partners for this important project. Our collective expertise will no doubt accelerate the growth of this market, and we invite all relevant stakeholders to come forward and contribute to this worthwhile endeavour."
Arif Amiri, CEO of DIFC Authority: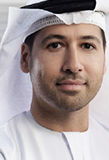 "Sustainable finance is fundamental to driving the future of finance in the region and across the globe.  DIFC shares a common goal with DFM and DIEDC to build a strong and sustainable financial services sector in Dubai, the UAE and across the wider region. Through this collaboration, and by partnering with Climate Bonds Initiative, we are reinforcing the synergies between ESG and Islamic Finance, allowing us to lead the way in ethical financial solutions."
Hassan Al Serkal, COO and Head of Operations Division of DFM: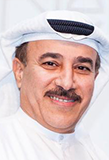 "As the first Islamic sharia-compliant exchange globally since 2007, DFM implements numerous initiatives to strengthen Dubai's position as the capital of Islamic economy globally in collaboration with prominent institutions in the UAE and beyond. The Green Sukuk Initiative is a significant step in the joint efforts to create favourable standards and regulations that support the development of the Islamic economy."
"DFM is specifically playing an active role in this sector through its sharia standards on issuance and trading of shares, Sukuk as well as the investment funds that have focused on the green financial instruments."
"Similarly, DFM is promoting best practices of sustainability amongst market participants and is looking to become the region's leading sustainable financial market by 2025 in line with Dubai's sustainability and green economy drive, especially given the fact that responsible investing, sustainability and environment protection are some of the key objectives of Islamic sharia."
Sean Kidney, CEO, Climate Bonds Initiative: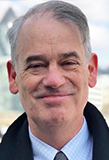 "Scaling up green Sukuk is absolutely vital to meeting the climate finance challenge we all face. This agreement provides a new platform for cooperation around growing regional and global green Sukuk, compatible with international standards. It signals a new phase of stakeholder cooperation to build investor confidence and market opportunities for green investment." 
The full Statement can be read here.
تنمية سوق الصكوك الخضراء لتعزيز النمو الاقتصادي المستدام
'Till next time
Climate Bonds