Posted: Jun 7, 2019 by Leena Fatin
PKO Bank subsidiary leads CEE with Low Carbon Buildings Certification 

PKO Bank Hipoteczny (PKO BH) have announced the issuance of PLN250m (up from an initial PLN200m) green covered bonds maturing in 2024. The bonds have received Climate Bonds Certification under the Low Carbon Buildings Criteria, a first for Poland. 
This announcement has drawn some attention as PKO BH is the covered bond issuing subsidiary of Poland's biggest bank PKO Bank Polski. The proceeds will be exclusively applied for financing new or refinancing existing long-term residential mortgages with high energy efficiency. The full statement is here.
PKO BH on the podium
Green bond market growth is still in early stages for Poland. The Polish government Green Sovereign in 2016 attracted well deserved global acclaim. There have been 3 bonds to date amounting to a total of USD4.416bn equivalent. The government's multiple issuance signals building the green bond yield curve, offering investors a wide range of maturities to choose from.
In 2017, Bank Zachodni WBK came to market with a USD154m equivalent issue. PKO BH is the now 3rd issuer and the first to meet the Climate Bonds Standard. 
Paulina Strugała CEO, PKO BH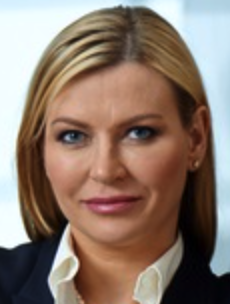 "PKO Bank Hipoteczny is the largest issuer of mortgage covered bonds in Poland and the obvious leader on the market. All of this encourages us to introduce innovative financial products and set new standards on the Polish market." 
"The best example is our Green Covered Bond Framework and the criteria for green residential properties in Poland, developed on the base of the highest international standards. With the issue of green covered bonds, sustainable development becomes an integral part of our business."
The Last Word
Climate Bonds has long called for the world's top 100 banks to take stronger climate action. To do more to support green bonds, green loans and corporates committed to brown to green transition. 
PKO BH is not in the top 100 but green leadership is where you find it in the finance sector.
We're happy to end the week with a round of applause for a Polish bank that's showing the big boys how it's done.    
'Till next time,
Climate Bonds