Climate Bonds releases Draft Water Standard for international public consultation
Now open for comment, the Water Standard has been developed throughout 2015 by a Technical Working Group (TWG) and Industry Working Group (IWG), convened by the Climate Bonds Initiative, Alliance for Global Water Adaptation (AGWA), Ceres, CDP and the World Resources Institute. It follows the Draft Low Carbon Transport Standard released for comment in late October.  
The TWG comprises 16 internationally recognised academics and experts. The IWG is comprised of 11 representatives from investors, public utilities, water NGOs and international policy bodies.
The Climate Bonds Water Standard will bring vulnerability assessment and climate mitigation and adaptation planning to the fixed income space. It will allow investors to easily prioritise projects that are seriously considering their climate impacts and climate resilience.
The proposed Water Standard will certify water investments that have
carried out climate vulnerability assessments considering past, present and future climate risks and environmental losses and,

created climate adaptation and/or mitigation plans.
The Water Standard will now undergo a 60-day period of public consultation, investor and industry comment closing at 17:00 GMT 12 February 2016.
The proposed Water Standard Criteria can be downloaded here.
We welcome all interested parties to submit comments to Climate Bonds Standards Manager, Justine Leigh-Bell.
-------------------------------------------------------------------------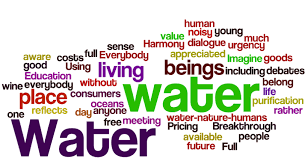 Vulnerability assessments, climate mitigation plans and climate adaptation plans are key features of the Climate Bonds Water Standard
The TWG and IWG have designed the Water Standard so that climate mitigation, adaptation and water sustainability are fundamental components.
An eligible project will begin assessment against the Standards under one of the two themes; climate mitigation or climate adaptation. Projects beginning with mitigation are bonds that are green because they are intended to reduce atmospheric concentrations of greenhouse gas emissions (GHGs). Projects that begin with the adaptation theme are bonds that focus on adapting to climate impacts.
These categories are not mutually exclusive and projects may be assessed under both climate mitigation and climate adaption themes.
Projects must undergo a Vulnerability Assessment to evaluate the present and future risks climate change poses; if the assessment concludes there are no climate risks, it must be robustly demonstrated that this is the case.
For projects already in operation the Vulnerability Assessment should also consider the level of hydrological function that has already been lost during the projects lifetime.
Vulnerability Assessments must then inform the creation of climate adaptation and mitigation plans. Some projects may show during the Vulnerability Assessment that there is no impact from climate change, then a corresponding climate adaptation or mitigation plan is unnecessary.
The TWG and IWG believe that vulnerability assessment and adaptation planning already happen in mainstream water resource management and civil engineering. However, the finance community has not yet explored it systematically.
Considering planned climate mitigation and climate adaption of investments reflects an emergent body of best practice that will through time, and use, become more widely understood and accepted. The adaptation and mitigation plans should be a means for reputable investments to demonstrate their low levels of climate risks rather than add an additional burden for offering institutions.
This standard differs from the other Climate Bonds Standards, in that it does not set specific emission thresholds, rather it encourages behaviour change. The aim is to get issuers to mitigate for the past, current and future environmental and climate impacts of their projects and design in climate resilience.

Comment from Technical Working Group Members:
Dr John Matthews, Alliance for Global Water Adaptation (AGWA)
"As a water scientist, I believe this Water Standard has the promise of capturing many recent, important insights from a wide variety of technical disciplines and applies them in a way that can be compared and scored into a meaningful definition of resilient, low carbon water management." 
Eric Shellekens, Climate Adaptation Advisor, Arcadis Nederland B.V.
"To become resilient to extreme weather events and climate change impacts, cities and regions need to intensify and speed up resiliency planning. Green bonds addressing water issues could be important instruments to fund these efforts. The Climate Water Bond Standard fills an existing gap to help guide both issuers and investors to stimulate, identify and support the promising water projects that follow resilience pathways."
Download the Draft Climate Water Standard Discussion Paper here.

Why a Standard?
Climate resilient investments in water are desperately needed if sustainable infrastructure is to be achieved
Fresh, clean water is arguably our most precious resource. Changing precipitation and the reduction in snow and ice are already impacting hydrological systems in many areas of the world. The IPCC warns that the proportion of the global population experiencing water scarcity will increase throughout this century; cities, regions and nations will increasingly have to compete for water.
Water stress and climate change (click to expand)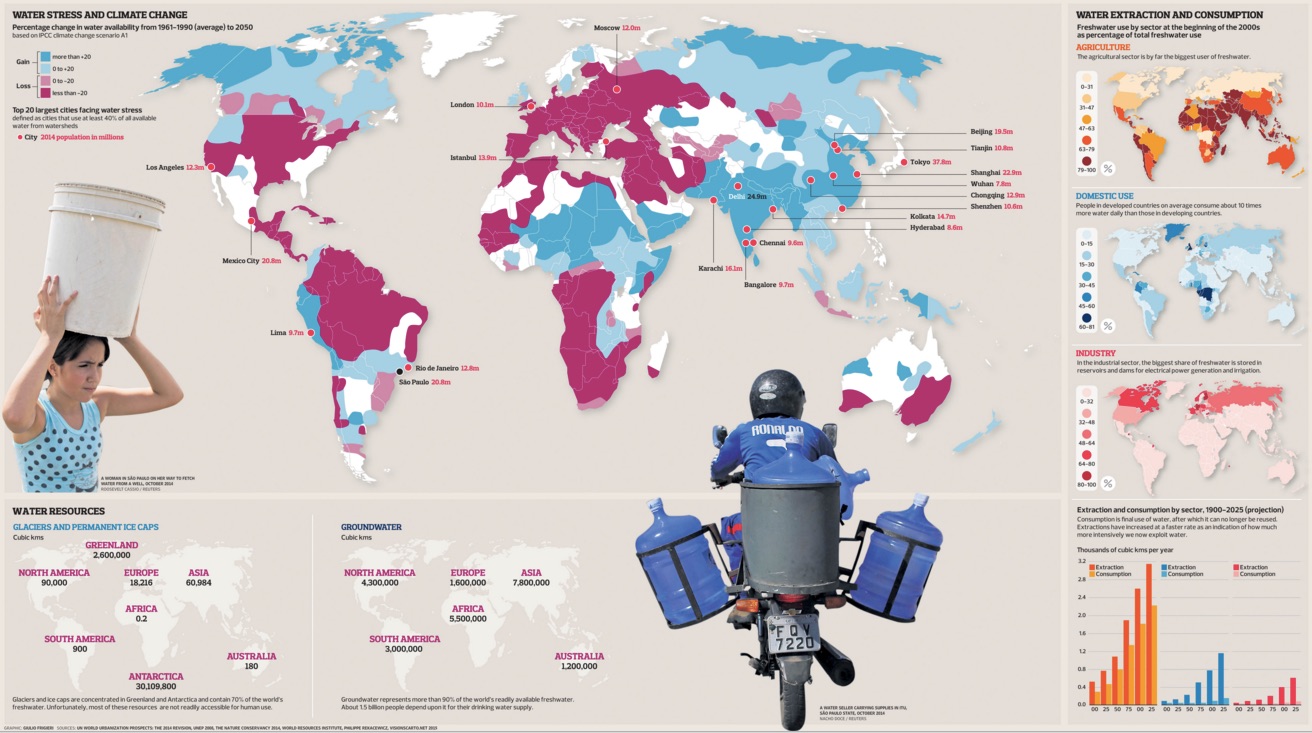 Source: http://www.theguardian.com/environment/2015/mar/08/how-water-shortages-lead-food-crises-conflicts
Brazil
Brazil has recently been facing the worst droughts its seen in eight decades. NASA's satellite imagery reveals that critical reservoirs have dwindled to 3 to 5 per cent of storage capacity, reports National Geographic.
In July 2014, Brazil's Public Ministry advised that Sao Paulo state begin water rationing. And Sao Paulo is not alone; over 140 Brazilian cities have implemented water rationing in the last year or so and six million people have been impacted.
In addition, because 70% of the country's power supply is generated from hydro power via dams, lack of water also equals power cuts. Earlier this year a large hydroelectric power plant in the state of Rio de Janeiro switched off when water levels dropped below the operational limits.
Climate change will only act as a multiplier.
California
April 2015 saw the Governor of California announcing the state's first-ever mandatory water restrictions to try and cope with four years of the worst drought in the state's history. Under these restrictions cities and towns must cut their water use by 25 per cent. California is dependent on yearly winter snowfall to replenish its surface water reserves. For the last four years this has been below average resulting in freshwater reserves and the state's hydropower supply being threatened.
Combined with a growing population, it is clear that California's water crisis is a serious problem. In the late 1970s less than 20 million people lived in California, the population is now nearly double at close to 40 million and expected to grow to almost 50 million by 2050.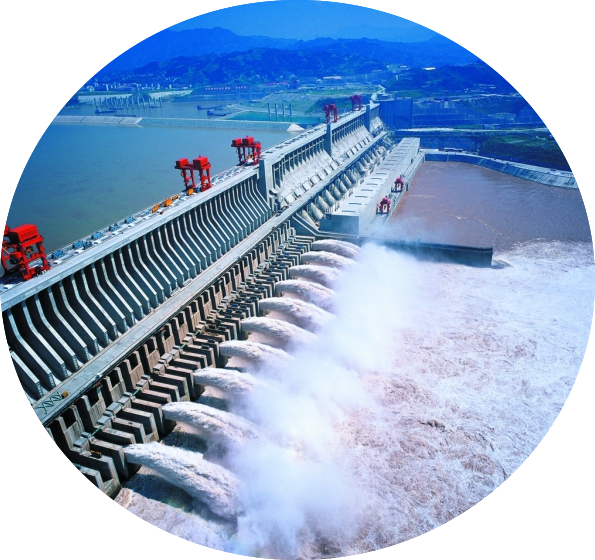 China
In China, 75% of the lakes and rivers and 50% of the groundwater supplies are contaminated. The problem is compounded by China's economic development, population growth and climate change.
China must invest in significant improvements to the sustainable management and efficiency of use of its water supplies whilst accounting for climate adaptation and mitigation.
Next Steps
Following the conclusion of the public consultation, the proposed criteria for Water Climate Bonds will be reconsidered in light of the comments received. A revised draft will then be submitted to the Climate Bonds Standards Board for approval.
Comments and submissions can be sent to Justine Leigh-Bell.
The consultation period closes 17:00 GMT 12 February 2016.
---
Process for developing a Climate Bonds Standard

Who Developed the Standard?
Technical Working Group (TWG) Members
Dr. John Matthews, Alliance for Global Water Adaptation (AGWA) 

Dr. Xavier Leflaive, OECD

Torgny Holmgren, Stockholm International Water Institute

Dr. Christine Chan, Alliance for Global Water Adaptation (AGWA)

Dr. Cedo Maksimovic, Urban Water Research Group, Imperial College London

Bob Zimmerman, Charles River Watershed Association

Dr. LeRoy Poff, Colorado State University, Stream Ecology Lab

Dr. Casey Brown, University of Massachusetts, Hydrology

Tim Young, Institute of World Development

Dr. Mark Smith, IUCN

Bill Stannard, America Water Works Association (AWWA)

Cynthia Lane, America Water Works Association (AWWA)

Will Sarni, Deloitte

Dr. Guy Pegram, Pegasys, South Africa

Matt Ries, Water Environment Federation

Dr. Junguo Liu, IIASA, Chinese Academy of Sciences

Eric Schellekens, Arcadis
Industry Working Group (IWG) Members:
Paul Wood, Water Fund LLC

Jessica Robinson, Asria

Mike Brown, San Francisco Public Utilities Commission

Piet Klop, PGGM

Manisha Singh, WiseLion LLC

Mark Kim, DC Water, U.S.

Paul Fleming, Seattle Public Utilities

Arturo Buenaventura Pouyfaucon, Abengoa Water S.A.

Hannah Leckie, OECD

Cameron Ironside, International Hydropower Association
​​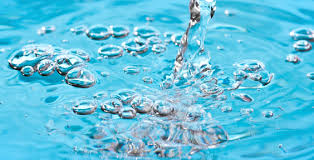 Climate Bonds sincerely thanks all TWG and IWG members and their constitutent organsations for their invaluable support and guidance in the development and drafting of this Standard.