Thank you for submitting your comments. The Bioenergy Technical Working Group will reconvene to review the draft proposal and address comments from the public. The criteria will be then submitted to the Climate Bonds Standards Board for approval.
Background:
Bioenergy – renewable energy made available from materials derived from biological sources such as wood, manure or any other agricultural byproducts – has the potential to significantly contribute to reduction of greenhouse gas emissions globally. The International Energy Agency (IEA) tells us that biofuels could provide 27% of total transport fuel and in particular contribute to the replacement of diesel, kerosene and jet fuel.
The proposed criteria states that bioenergy projects applying for certification need to be certified under one of the following standards: Roundtable for Sustainable Biomaterial (RSB), Round Table Responsible Soy (RTRS), Roundtable for Sustainable Palm Oil (RSPO), Bonsucro and FSC (Forest Stewardship Council).  Additionally, at least 60% reduction in emissions comparing with local baselines must be demonstrated for biofuel projects and at least 70% for solid biomass projects. See full criteria here.
Eligibility criteria for certified Climate bonds linked to liquid biofuels and biogas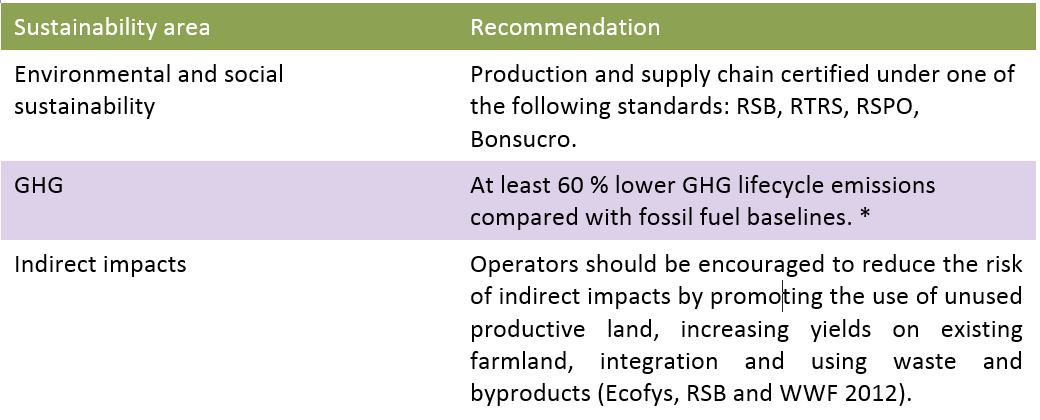 Eligibility criteria for certified Climate Bonds linked to (wood based) solid biomass applications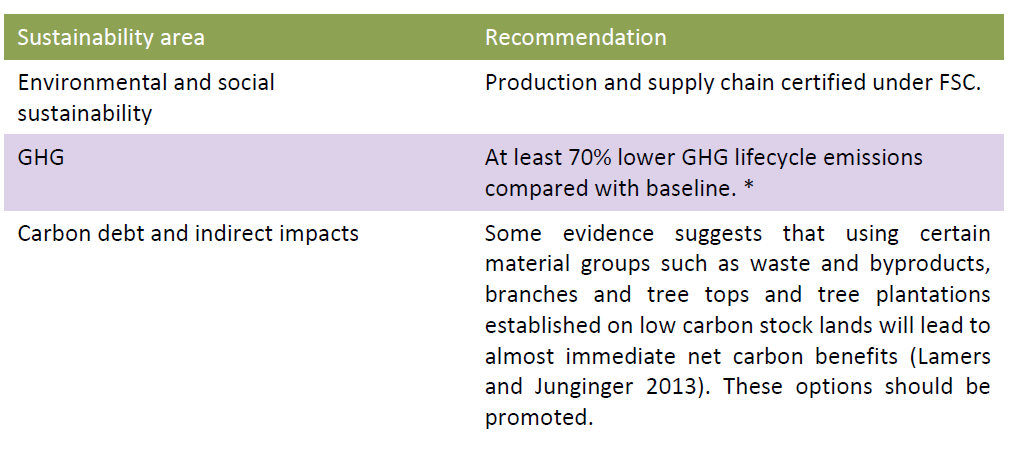 Ω
Members of the Bioenergy Technical Working Group:
Dr. Ausilio Bauen, Director, E4 Tech consultancy
Dr. Aziz Elbehri, Senior Economist, Food & Agriculture Organisation (FAO)
Barbara Bramble, Senior Director for International Wildlife Conservation, National Wildlife Federation
Dr. Birka Wicke, Copernicus Institute of Sustainable Development (Faculty of Geosciences) , Utrecht University
Jack (John) N. Saddler, Department of Wood Science, University of British Columbia
László Máthé, Independent consultant
Dr. Molly Jahn, University of Wisconsin-Madison
Uwe R. Fritsche, International Institute for Sustainability Analysis and Strategy (IINAS)
Shay Reza, Co-Founder, Arise International
Industry working group:
Luc Pelkmans, VITO
Richard Mills, Strategy Director for the UK and Ireland, Boeing UK
Hans Biemans, Rabobank