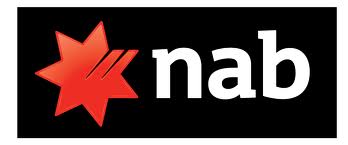 The National Australia Bank (NAB) is one of largest banks in Australia. 
Their climate bond in 2014 was Australia's first Certified Climate Bond. The bond closed on the 8th December 2014 after doubling in size due to strong investors demand. Proceeds of the $300 million bond will fund a portfolio of 17 wind and solar energy farms. 14 of these are operational and three are under construction. The assets will total an aggregate installed capacity of 1.5 gigawatts of electricity across Victoria, South Australia, Tasmania, Western Australia, NSW and the ACT.
They issued again, in 2017, with an offshore bond through their UK operations, with an even larger issuance.
In February 2018, they set up a Residential Mortgage Backed Securities Trust in order to issue a green bond to finance their residential mortgages which are linked to low carbon homes which meet the Climate Bonds Standard Criteria.
In June 2018, they updated their Green Bond Framework to explain how their low carbon financing will help with the SDGs (Sustainable Development Goals). This will involve a whole suite of financing for renewable energy developments, low carbon buildings and low carbon transport.
In June 2018, they issued a "Low Carbon Portfolio Notes" bond that refinances a pool of loans they have made to renewable energy developers. This bond allows other types of investors to link into the renewable energy developers in Australia.
NAB has released many regular reports and updates regarding their bonds, after issuance.
Read the announcement of the bond in 2014 and watch the interview with Steve Lambert, NAB Executive GM.