The Climate Bond Standards and Certification Scheme is coordinated through the work of dedicated working groups. It's overseen by a Climate Bond Standards Advisory Board* representing institutional investors and environmental NGOs. The Advisory Board reports to the Governors of the Climate Bonds Initiative, a registered charity in England and Wales.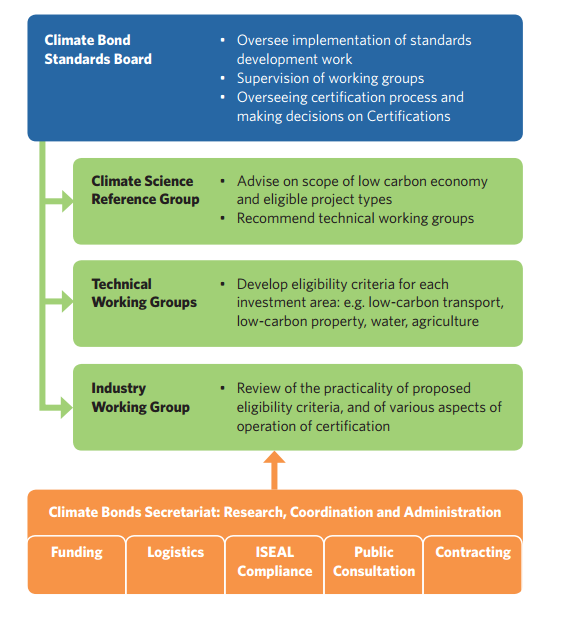 Click below for more information:
*Disclosure: The CBSAB is an Advisory Committee to the Climate Bonds Board.