Sector Criteria available for certification:
Sector criteria for the following investment areas are currently being developed and will be available soon:
Information technology and broadband

Fisheries

Agriculture
Please contact certification@climatebonds.net if your Projects & Assets are not yet covered by the lists above.
Download the current Climate Bonds Standard (V2.1)
Standard Approval Process
In line with the ISEAL approach to developing standards and guidance, the Technical Working Group is undertaking the
following approach to get the Standard approved. Detailed explanations of the ISEAL provisions can be found here.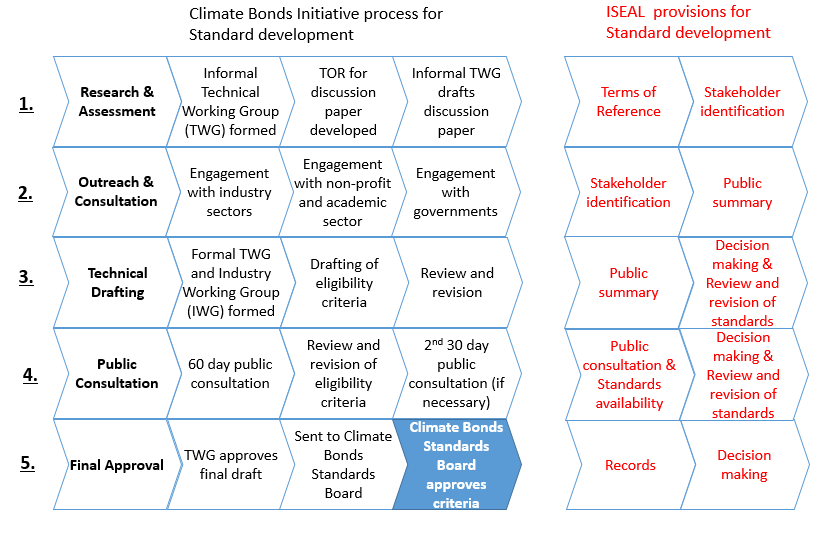 Developing the Sector Criteria
The TWG undertakes the following process when developing Sector Criteria: