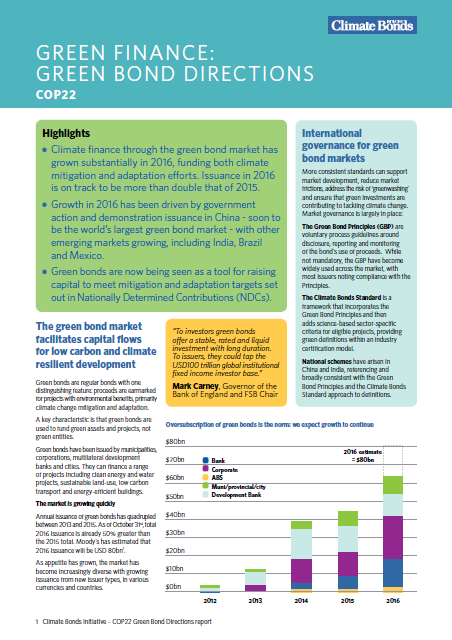 The Climate Bonds Initiative has released its COP22 Green Bond Directions paper, outlining growing awareness of green bonds as NDC financing tools.
Highlights
Climate finance through the green bond market has grown substantially in 2016, funding both climate mitigation and adaptation efforts. Issuance in 2016 is on track to be more than double that of 2015.

Growth in 2016 has been driven by government action and demonstration issuance in China - soon to be the world's largest green bond market - with other emerging markets growing, including India, Brazil and Mexico.

Green bonds are now being seen as a capital raising tool to meet mitigation and adaptation targets set out in the Nationally Determined Contributions.

1$trillion of issuance by 2020 is emerging as a green finance objective.