Climate Bonds Initiative Presents: Green Bond Basics
Green Bond Basics Date: Tuesday, September 21st, 2021 09:00 - 10:30 London 10:00 - 11:30 CEST 11:00 - 12:30 Nairobi 16:00 - 17:30 Singapore Format: Online via Zoom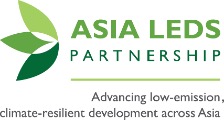 ---
Overview
The Climate Bonds Initiative, in collaboration with Asia LEDS Partnership, Africa LEDS Partnership, and LEDS Global Partnership would like to invite you to the "Green Bonds Basics" presentation. This training was created for those who would like to start their journey in climate finance and learn more about financing solutions for climate change. It will introduce the main conceptual points to understand this successful debt instrument and how it can be used to tackle climate change and to promote sustainable development.
This webinar-style presentation will be delivered in English, via zoom, by Climate Bonds' Lead Trainer, Abraham Pedroza. 
Date: Tuesday, September 21st, 2021
09:00 - 10:30 London
10:00 - 11:30 CEST
11:00 - 12:30 Nairobi
16:00 - 17:30 Singapore
Format: Online via Zoom 
Presentation content:
Introduction

What is a green bond?

What are the different types of green bonds?

What are some of the benefits of green bonds?

What is the existing green bond market infrastructure?

How has the green bond market evolved?

Who are the key stakeholders in the green bond issuance process?

How does the issuance process of a bond labelled green look like?

Who issues green bonds?

Who invests in green bonds?

What is the status quo of the green bond market?

How do green bonds and climate finance interlink?

How do green bonds contribute to the attainment of the SDGs?

What is the Climate Bonds Initiative?

Q&A
Expected outcomes:
An understanding of the concept of green bonds and where they sit within the sustainable finance market

An overview of the different types of green bonds, its market infrastructure and the basics steps of their labelling and issuance process

A brief analysis of the history of green bonds and the current state of this market

An overview of green bonds' stakeholders including issuers and investors, as well as the main benefits perceived by these two main actors, and the systemic benefits of debt instruments labelled green

An understanding of how green bonds can be a tool to tackle climate change and how they meet the SDGs

The Climate Bonds Initiative (CBI) role is in outreach to inform and stimulate the market, working closely with core stakeholders through market and policy research, offering a partnership program with governments, investors and issuers offering support through capacity-building and other activities. 
Our work involves: 
•    supporting governments and corporates to develop sustainable finance strategies and plans aligning policy with industry innovation and institutional finance towards the transition to low carbon and climate-resilient economy
•    providing market data and intelligence and market development analysis 
•    supplying assurance mechanisms for investors raising the integrity and credibility of the new debt instruments that support climate change
For the last decade, CBI has been the world's leading organization working to mobilize the largest capital market of all, the USD100 trillion global bond market, for climate change solutions.
 
When
September 21st, 2021 9:00 AM through 10:30 AM