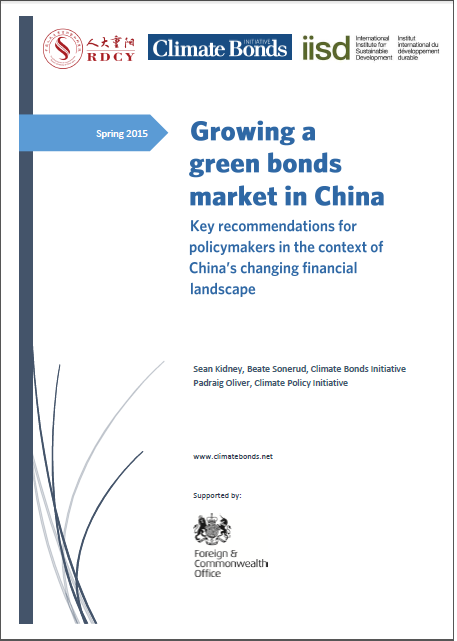 'Growing a green bonds market in China: Key recommendations for policymakers in the context of China's changing financial landscape', 2015
The report provides a range of specific, action-oriented recommendations for China's policymakers on how to grow a green bonds market in China. These policy options are gaining traction amongst top policymakers in China: for example, many of them are included in recent policy agenda drafts from People's Bank of China, the central bank.
It is part of a broader project of the International Institute for Sustainable Development (IISD) working in partnership with the Financial Research Institute of the Development Research Centre of the State Council (DRC-FRI): Greening China's Financial System Initiative. It follows on from an earlier report on green bonds in China published in March 2014.
Download the report in English here 
Download the report in Chinese here
 
The report follows on from an earlier report on green bonds in China published in February 2014.
Download the 2014 report in Chinese & in English
Download 'How to issue a green bond in China' guide in English
Download 'How to issue a green bond in China' guide in Chinese