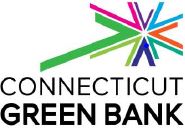 The Connecticut Green Bank was set up by the State of Connecticut in 2011. It is considered the first green bank to be set up in the US. Its operations and programmes are limited to the State only. As of the end of 2018, it had USD 185 million in assets. It is regulated as a quasi-public corporation and part of its funding comes from state resources. 
In 2015, the Green Bank was given a mandate by the State to enable 300MW of residential solar electricity generation by 2022, as part of the Residential Solar Incentive Program. The program currently supports 14000 PV installations. The Green Bank expects to meet its 300MW target by 2019, 3 years ahead of schedule.
The State of Connecticut has legal targets of 40% renewable electricity generation by 2030.
The issuance is through an ABS called SHREC ABS 1 LLC. The structure of the transaction is given below.
Acronyms:
SHREC – Solar Home Renewable Energy Certificate
MPA – Mandatory Purchase Agreement
RSIP – Residential Solar Incentive Program
PURA - Public Utilities Regulatory
RPS – Renewable Portfolio Standard (a percentage of utilities' generation that must come from renewable source)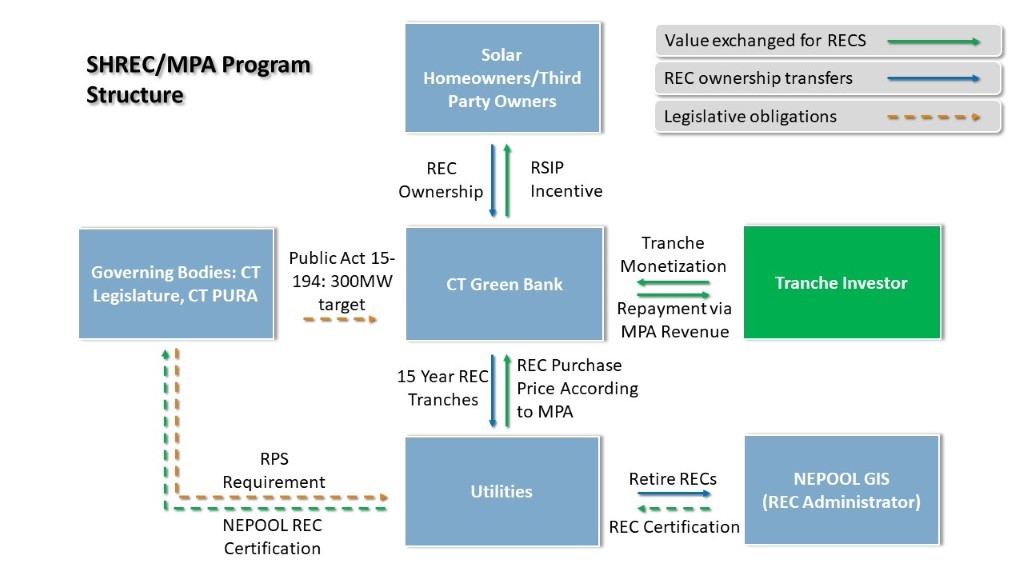 DATE OF ISSUE

Name of bonds

SIZE

TENOR

COUNTRY OF ISSUE

CLIMATE BONDS SECTOR CRITERIA

VERIFIER'S REPORT

ANNUAL REPORT

FURTHER INFORMATION

April 2019

Series 2019-1 Class A Notes,
Series 2019-1 Class B Notes

USD 38.6 million

25 years

United States

Solar

 

pre issuance verification report

 

 

July 2020

Green Liberty Bonds, Series 2020

USD 16.8 million

10 years

United States

Solar

uses the same pre issuance report above