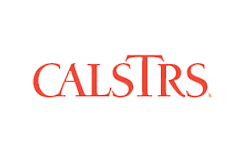 The California State Teachers' Retirement System is the 11th largest public sector pension fund in the world. In 2017, it included 933,000 members and beneficiaries. As of August 2019, it managed USD 238 billion worth of assets.
CalSTRS is issuing this bond through California Infrastructure and Economic Bank ("California IBank") who is acting as the conduit issuer.
The proceeds will be used to finance the expansion of the CalSTRS Headquarters, which is located in Sacramento, California. The construction of the new building is due to begin in November 2019 and the planned completion date is Spring 2022. This extension is projected to meet the emissions threshold which has been developed for Sacramento, using the Trajectory method of the Low Carbon Buildings Criteria.
The new 10 storey building will add 260,000 square feet of office space to the existing building, which has 409,000 square feet of office space. The existing building also has a LEED Platinum rating.
DATE OF ISSUE

TYPE OF INSTRUMENT

SIZE

TENOR

JURISDICTION OF ISSUE

CLIMATE BONDS SECTOR CRITERIA

VERIFIER'S REPORT

ANNUAL REPORT

FURTHER INFORMATION

December 2019
Use of Proceeds Bond
USD 

272605000

up to 30 years
United States
Low Carbon Buildings (Commercial)