Prashant Vaze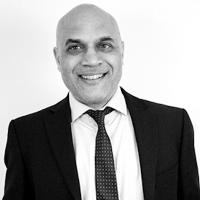 Professional Bio
Prior to joining Climate Bonds Initiative, Prashant worked as an economist and civil servant in the UK government in the 1990s, then in the policy consultancy and the consumer movement in the 2000s.  He has significant expertise in environmental economics and has been involved in policy appraisal, cost-benefit analysis and model building in a variety of platforms, notably developing the UK's first environmental accounts and environmental input-output tables, a strategy for decarbonising heat across households and industry.
Prashant spent almost four years working in Hong Kong which gave him a strong sense of how much the centre of economic action has moved from Europe to China and East Asia. The other take-home message was the untapped potential for renewables and more energy efficient transport and buildings in Asia's fast growing and dense urban sprawl.
Outside of work Prashant enjoys writing fiction and non-fiction. He has published three books: two popular-science environmental/ economics books and also a YA science fiction thriller about a post climate-change world. He is currently working on another novel.
Internal team information