Motoko Aizawa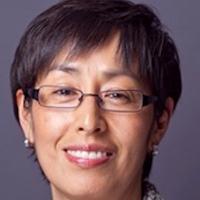 Professional Bio
Motoko advises on the development of the Climate Bond Standard. She is an internationally recognized expert on standard setting in the environmental, social and governance dimensions of sustainability. She is the former Head of the Policy and Standards Unit in the Environment and Social Development Department of theInternational Finance Corporation (IFC), World Bank Group.
Motoko also served as IFC's environmental and social development policy liaison with other World Bank Group institutions, governmental agencies, multilateral and bilateral financial institutions, export credit agencies, and private banks. In that role, she was instrumental in the development of the Equator Principles for international banks, and assisted the Chinese Ministry of Environmental Protection and the China Banking Regulatory Commission in the administration and implementation of the Green Credit Policy.
Today, Motoko is active as Managing Director USA in the Institute for Human Rights and Business, and focuses on the human rights dimensions of corporate activities, including the financial sector.  She is also a Commissioner of the Washington DC Commission on Human Rights.
Internal team information