François Rogers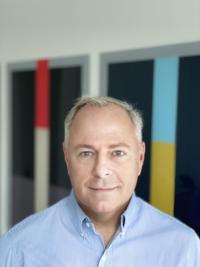 Global Head of Communications and Media
Professional Bio
François has deep experience across strategic communications, stakeholder engagement and external affairs with a strong track record of building and leading high-performing teams that deliver communications with impact. He has worked at the forefront of decision-making on sustainability and climate change and have helped shape the public discourse working across sectors and geographies to drive positive change.
Before joining CBI, François worked as Head of Global Communications and Senior Management Team member for Climate Action Network (CAN), leading strategic communications, media and crisis communications for the world's largest environmental network of 1,800 members working on climate change and sustainability in 130 countries. He spearheaded the #WorldWeWant Campaign on Climate Impacts that enjoys personal public support by the UN Secretary General. The campaign trains citizen journalists in more than 50 countries to provide non-extractive stories and fit-for-purpose smartphone video material from remote locations in real time and as climate impacts occur.
François previously worked in various communications, technical and external/public affairs roles for Government; UN/International organisations and NGOs; multilateral finance institutions; and regulators.
He has served as International Board Member for the Global Gender and Climate Alliance (GCCA), the network credited with successfully mainstreaming gender in UN climate talks. He co-authored several publications; trained over 5,000 government negotiators and sustainability leaders; and led communications for a flagship initiative by the UK finance regulator, bringing c-suite managers from high street banks, e-money providers, fintech companies and consumer groups together to develop a new strategy and architecture for payment systems.
Internal team information