Staff
Consultants
Associates

Sean Kidney

, CEO and Co-founder
Sean focuses on promoting investment priorities for climate and green bonds, how governments can take advantage of the green bonds market and the development of international collaborations. 
He serves as a member of the European Commission's High Level Expert Group on Sustainable Finance; is co-Chair of the India Green Bonds Council; and is a member of the UK Green Finance Task Force. He has provided advice to the People's Bank of China on how to grow green bonds in China; has been a member of the Commonwealth Expert Group on Climate Finance; and has been a consultant on green bonds to the United Nations Secretary General. Sean also acts as convenor of the Green Infrastructure Investment Coalition (GIIC).
A regular speaker on climate change and finance, Sean has over the past year spoken at conferences and seminars on six continents. His background is in stakeholder communications, social change strategy and issues marketing. He was previously a marketing advisor to a number of the largest Australian pension funds, a owner of social marketing, web site development and current affairs publishing firms.
Justine Leigh-Bell

, Director of Market Development
Justine has spent much of her career helping business leaders and governments find solutions to the global challenges of climate change and sustainable development. She has provided advisory services for a number of global institutions and governments across Europe, Africa, India, Indonesia and Latin America. Her areas of focus includes sustainable development in emerging economies, climate change mitigation/adaptation strategies, climate finance, economic valuation and market based instruments for managing natural resource assets.
As Director of Market Development at Climate Bonds Initiative, Justine's primary focus is in the emerging markets where she works closely with both public and private sector actors in developing national policy guidelines and roadmaps that will enable access to green bond financing. Currently, she leads Climate Bonds Initiative's efforts in Nigeria and the Latin American region, where market development programs are underway in Brazil, Mexico and Colombia. 
Beate Sonerud,

Policy Analyst
Beate is responsible for undertaking public policy related research projects, as well as contributing to the Climate Bonds blog. She has previously worked in Climate Change Research at HSBC, and at the low-carbon consultancy Xyntéo.
Beate has completed an MSc in Environmental Technology at Imperial College London, and holds a first-class BSc in Economics and International Development from the University of Bath. She is a fellow of the Schmidt-MacArthur fellowship on the circular economy.
Anna Creed,

​Head of Standards
Anna is the Standards Manager Climate Bonds Initiative. A strategy specialist, Anna has significant experience advising on green growth and low carbon development. For the last 8 years, she has worked with companies, Governments and Non-Governmental Organisations (NGOs) advising on national and international policy development, and mechanisms to engage the private sector in sustainable land use.
Anna began her career in the private sector, where she worked in consultancy and then in industry. This included working as a Strategic Planning Manager in a large FTSE 100 company, developing company strategies based on economic analyses and market modelling.
She holds an MSc in Economics and a BSc in Economics & Philosophy, both from the London School of Economics and has qualified as an accountant with the ACCA.
 
Cory Nestor, Research Analyst
Cory provides research support for the Climate Bonds Standards team and is currently working to develop the Low Carbon Building, Waste Management, and Energy Efficiency Standards. Cory completed his Master in Environmental Management (MEM) degree, specialising in energy systems and the built environment from the Yale School of Forestry and Environmental Studies before joining Climate Bonds Initiative this month (June 2017). Cory has consulted with Vivid Economics on developing an energy efficiency action agenda & investment prospectus for the government of Botswana's Sustainable Energy for All (SE4ALL) initiative as well as worked with the Yale Center for Environmental Law and Policy (YCELP) on the centers 2016 Environmental Performance Index (EPI), a framework ranking countries on nine issue areas comprised of 20 indicators. Cory also holds a BA in Architecture from the University of Washington College of Built Environment, where he focused on sustainable building practices including market trends and current certification standards. 
Bridget Boulle

,

Director of Market Analysis
Bridget has worked at the Climate Bonds initiative since January 2012 where she has worked on the 2012-2014 and 2016 State of the Market reports as well as on green bond market analytics, green securitization and other projects. Bridget is based in Sydney, Australia.
She has been working in sustainable investment for 8 years including at Henderson Global Investors in the SRI team where she was  involved in the identification and analysis of sustainability issues with investment relevance for the SRI funds. Previously, Bridget worked  at PIRC in  London  and at  Kaiser Associates Economic Development Practice in South Africa where she gained experience advising institutional investors on environmental issues and in consulting on economic development projects.
Bridget holds a BSc Environmental Science and BCom Hons  Economics from the University of Cape Town.
Claire Berson,

Director of Operations
Claire focuses on the day-to-day operational integrity of Climate Bonds Initiative through the development and management of its administrative and records management systems, ensuring that these keep apace with the organisation's rapid and on going growth.
Her role encompasses responsibility for all aspects of accounts management, HR, office management and board level support, as well as for the planning and management of all of the company's events.
She brings with her more than 15 years of multi-sector administrative expertise, accrued in the UK and internationally, and a strong record of operations management attainment.
Prior to joining the company, Claire managed the charity Gefiltefest. This included leading the delivery of its flagship annual food festival event for three consecutive years. 
Katie House,

Senior Research Analyst
Katie provides research and communications support within Climate Bonds Initiative, predominantly for the Climate Bonds Standards scheme. 
Katie completed an MSc in Environmental Technology, specialising in Business and Environment, at Imperial College London before joining Climate Bonds Initiative in February 2015. She also holds a BSc in Geography from the University of Bristol, which particularly focussed on climate change and environmental geography.
Lily Dai,

Senior Research Analyst
Lily undertakes research on Chinese green bond issuance and policies, helps build connections with China and provides support for the Climate Bonds Standards work.
Lily has competed an MSc in Carbon Finance at the University of Edinburgh, which focused on climate change and finance. Before joining Climate Bonds Initiative, Lily did a consulting project for the UK Green Investment Bank on the lifecycle assessment of renewable energy projects. Lily also holds a BSc in Management (major in accounting).
Manuel Adamini, Director,

Investor Outreach & Partners Programme
Manuel is an expert in responsible investing. He has a deep understanding of climate change related investment risks and opportunities for institutional investors.
Having served as Head of Responsible Investing at Dutch EUR 55 bln asset manager ACTIAM, Manuel stepped down after seven years. He now supports the company as a Special Advisor for one day per week. While at ACTIAM, Manuel secured CIO approval to commit EUR 1 bn to green / climate bonds. In a very short period of time, Manuel brought his company international market credibility as a major climate bonds buyer and thought leader. He regularly speaks at high profile events, and has issued numerous publications on responsible investing in international and Dutch retail and institutional media.
Earlier in his career, Manuel worked with Fortis, at the time a major international bank-assurance company. He initiated and implemented a climate change strategy for carbon neutrality on a global scope, including business opportunities like carbon and green banking. This had led to inclusion in the Carbon Disclosure Project's Climate Leadership Index.
Manuel is a German citizen living in the Netherlands. He holds an MSc in Economics / International Management from Maastricht University, and has also studied at Université de Montréal in Canada.
Rob Fowler, 

Head of Certification
Rob is part of the advisory team within CBI and has played a major role in the development of Version 2.0 of the Climate Bond Standards.  His role is to work with issuers, verifiers, intermediaries and regulators to accelerate the take-up of the Climate Bonds Certification Scheme and the issuance of certified climate bonds. 
Rob has over twelve years of experience in low-carbon and green investment, and a heritage of top-tier strategy consulting and finance with LEK Consulting, Booz & Company and his own firm. His clients have included major corporations, international banks, the UNFCCC, national and provincial governments, service providers, industry associations and non-profit organisations.
Rob is based in Australia, and during his professional career he has lived and worked in Melbourne, Sydney, Shanghai, Singapore, Abu Dhabi, Boston, Bangkok, East Kalimantan and country Victoria. 

Matteo Bigoni, Certification Manager
Matteo supports the Certification Team and his role consists of managing the pipeline of bonds seeking to certify under the Climate Bonds Standard. Prior to the Climate Bonds Initiative, he was Programme Manager for the Plan Vivo Foundation, a Scottish charity that manages the Plan Vivo Standard, a set of requirements for smallholders and communities wishing to manage their land more sustainably. 
From 2009 to 2014, Matteo worked on the development of CDM projects to help rural populations adapt to the incumbent threat of climate change in West Africa. He has extensive knowledge of the carbon market, CDM and international climate change policy. Matteo also worked in Beijing under the EU-China Clean Development Mechanism (CDM) Facilitation Project and conducted research on the effective sustainability of CDM and its impact on renewable energy in China.

Darius Nassiry, Director of Advisory Services
Darius Nassiry leads Climate Bonds Initiative's engagement with multilateral development banks, development finance institutions and international organizations to advance green and climate bonds investment. He is also a member of the Climate Bonds Initiative Advisory Panel. 
He previously served as advisor to the Director-General and head of intergovernmental relations at the Global Green Growth Institute (GGGI), as part of the team that led GGGI's transition from a foundation to a treaty-based international organization with 26 member states.
Prior to GGGI, he designed a public-private clean energy fund as an investment manager with the Norwegian Investment Fund for Developing Countries (Norfund) and conducted research on leveraging finance for clean technology innovation for the Center for Global Development.
He served as a Director at the Millennium Challenge Corporation (MCC) where he led teams responsible for developing investment programs and launched MCC's climate change initiative. He worked for nearly a decade as an investment banker in energy and utilities in New York, London, and Tokyo. He also served as a Foreign Service Officer in Mexico and Kenya.
He holds a Bachelor's degree from Carleton College and a Master's degree in economic policy from the Woodrow Wilson School of Public and International Affairs at Princeton University.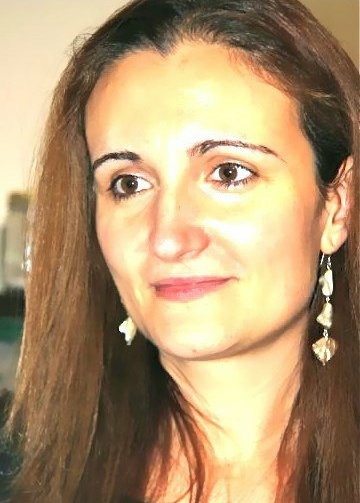 Serena Vento, Co-Head of Partnerships
Serena joined Climate Bonds in March 2017 to help run Climate Bonds' global Partner Programme. She is responsible for developing relationships with key players in the green bond market, including investors, banks, issuers and service providers, as well as developing and delivering a global engagement platform for Climate Bonds Partners. Serena is an experienced international marketing, business development and communication professional, having spent 20 years working across the corporate, not-for-profit, social enterprise and impact/sustainable finance sectors.  She has a strong background in impact investing, having spent the last 5 years at the Social Stock Exchange, an innovative UK-based capital markets venue for highly environmental and social impact businesses. 
Serena has also been running her own marketing and communication consultancy focused on the social economy since 2008. Serena is a native Italian and holds a BA(Hons) in Modern Languages from the University of Westminster, and a MSc in Russian and Post-Soviet Studies from the London School of Economics and Political Science.  
Diletta Giuliani, Policy Analyst
Diletta is responsible for policy-related research projects. She focuses on developing the policy agenda for governments on how to grow green bond markets, particularly in countries where market development programmes are underway such as India, China, Brazil, Mexico, Colombia and Kenya. She also contributes to studies on green bond market development from institutions such as the OECD, New Climate Economy, European Commission.
Previously, Diletta worked on sustainable energy policy, developing policy analysis and metrics to measure the sustainability of countries' energy systems and areas of action. Diletta has an MSc from the London School of Economics and a BA in Politics, Philosophy and Economics from the University of Manchester, UK.
Camille Frandon-Martinez,

Research Analyst
Camille principally supports research on the annual "State of the Market Report" and monitors the latest developments in the green bond market. She also assists the Advisory team on a number of projects. Her main areas of interest include renewable energy finance and stakeholder engagement.
Prior to joining Climate Bonds Initiative in 2016, Camille worked for an adaptation consultancy, Acclimatise, and the Carbon Disclosure Project. She graduated from the London School of Economics with an MSc in Environmental Policy and Regulation. She spent 3 years in Canada and speaks English, French and Spanish fluently. While not working on green bonds, she is helping CliMates, a student-led think and do tank, in expanding their awareness-raising activities.
Alan Meng, Market Analyst
Alan Xiangrui Meng is a market analyst based in Climate Bonds Initiative's London office. He supports the green bond data analysis, maintains and updates China Climate-aligned Bond Index, and provides research on stock exchanges. Before joining CBI, he worked as a sustainability researcher at SynTao Sustainability Solutions Co. for 3 years and volunteered at UN DPI.
He holds a MSc in Environmental Technology from Imperial College London, he also holds a MA and a BA in Management from Shanghai Normal University and Soochow University respectively.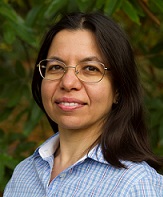 Monica Filkova, CFA Manager of Market Analysis
At the Climate Bond Initiative Monica develops and contributes to green bond market research including regular publications, data and analysis, as well as country and regional overviews. Monica brings almost 20 years of professional experience in a wide range of roles associated with property finance and bonds, including real estate investment consulting (Andersen Real Estate, Germany), real estate investment banking (Deutsche Bank London), commercial property portfolio and structured finance and CMBS structuring (Eurohypo), ABS credit analysis (Chalkhill Partners), as well as CMBS, NPL and green bond market analysis (DebtWire ABS).
Over the last few years her consulting focus has shifted to green financing and green bonds, particularly as associated with real assets and the companies that fund them.
Monica holds a BA (cum laude) Business Administration with a minor in Journalism and Mass Communications from the American University in Bulgaria and a Master of Management degree with a focus on real estate and finance from Cornell University, USA.
Caroline Harrison, 

Research Analyst
Caroline has 15 years of experience in fixed income research and analytics including 8 years at Morgan Stanley, 4 years at Merrill Lynch, and 2 years at ASSET4 / Thomson Reuters. Caroline has produced and contributed to market reports on index and portfolio strategy, rates, corporate bonds, and incorporating ESG considerations into the fixed income investment process. Caroline has a BA in Italian and Business Studies from UCL.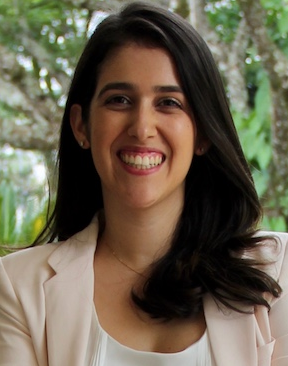 Thatyanne Gasparotto, Program and Relationship Manager for Brazil
Thatyanne is responsible for coordinating CBI's efforts to ​drive the development of​ a Brazilian Green ​Finance​ market as well as ​CBI's​ stakeholder engagement in the country. Thatyanne joined CBI after nearly 10 years working for the UK's Foreign and Commonwealth Office through the British Embassy in Brazil, where she was the Climate Change Attaché. Thatyanne has worked on a number of policy areas and technical cooperation projects in Brazil, including on forestry, agriculture, energy, green finance and international climate negotiations. She holds an MSc in Environmental Policy and Regulation from the London School of Economics and a Bachelor Degree in International Relations.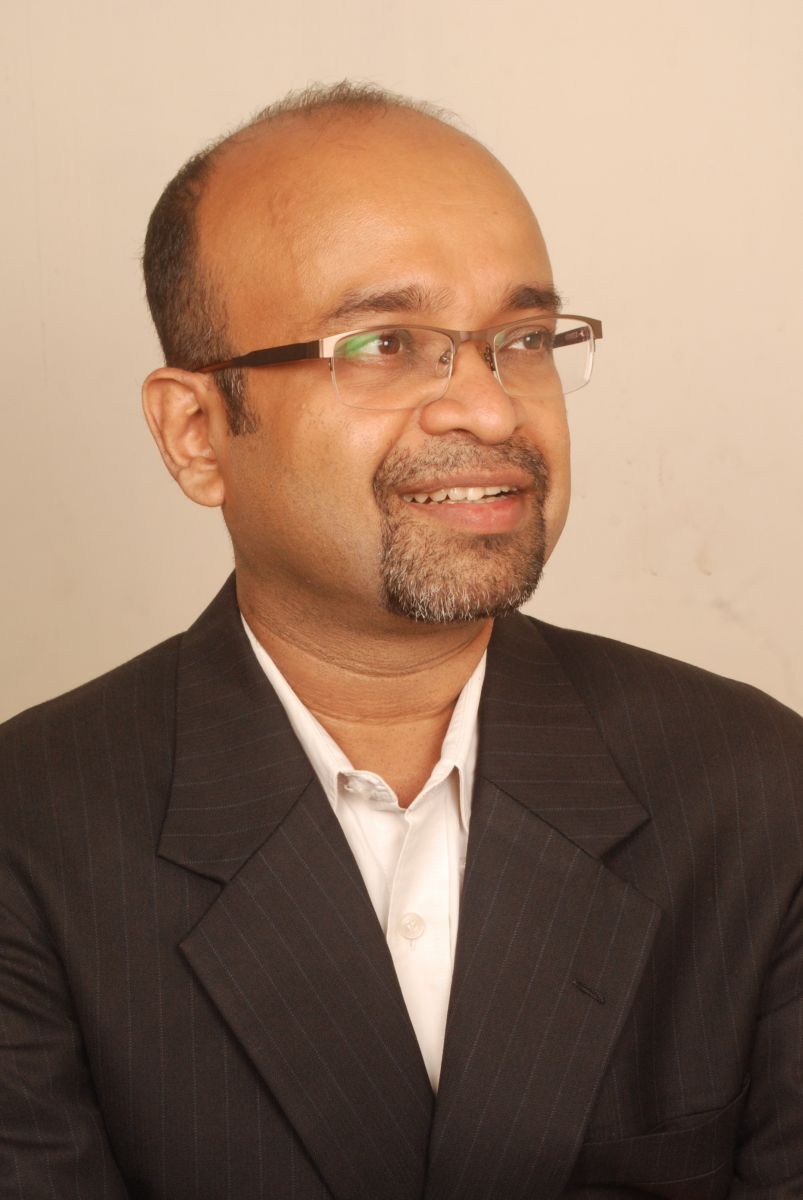 Sandeep Bhattacharya, India Project Manager
Sandeep is responsible for coordinating the Climate Bonds Initiatives program to support the development of​ the Indian Green ​Finance​ market and in-country stakeholder engagement. Based in Mumbai, he also supports Climate Bonds communications and media outreach in India.
Sandeep has more than 15 years of experience related to Bond Markets in India and SE Asia, including senior roles in credit evaluation, business development, execution and structuring of transactions and securitisation product development for an investment bank. Previous management roles include periods with Deutsche Bank Group and Cagamas Berhad, a subsidiary of the Malaysian Central Bank, Bank Negara. Sandeep has presented several times at international finance sector forums and conferences including UNDP sponsored events for financial regulators in emerging economies.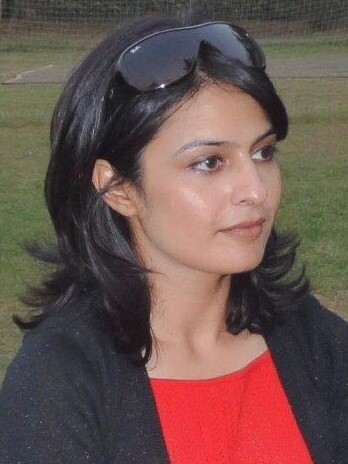 Neha Kumar, India Programme Manager
Neha has joined Climate Bonds as India Programme Manager and will be based in Delhi. Neha will drive policy and partner programmes in the country to scale up the green bonds market and take on active advocacy with the media, issuers and investors and the government. She will also contribute to business development for Climate Bonds. She joined us on 1 July 2017. 
Neha has over fourteen years of experience working on public policy and industry action in India on sustainability and responsible financing. In her stint at GIZ India (German Development Agency) before she joined us, she steered projects that led to a regulation on ESG disclosures by the Indian market regulator, Securities and Exchange Board of India; and the development of financial sector led Responsible Financing Guidelines. She was also responsible for conceptualising and over-seeing successful Indo-German public-private alliances, EU co-financing grants and building multi-stakeholder alliances on mainstreaming sustainability practices in large and small businesses. Prior to that, she consulted national and international businesses on environmental and political risks in extractive and infrastructure sectors with operations and investments spread across India. 
She has served on national and international standard setting bodies like Bureau of Indian Standards and Global Reporting Initiative where she vice-chaired its Stakeholder Council. She speaks frequently on sustainability, responsible financing, reporting and disclosures, and has edited and published journals and articles on these topics. Currently, she is part of a core group of policy advisors and practitioners on future of jobs and green economy hosted by Frederich Ebert Stiftung, India and an active alumna of Young Global Leaders chosen by the Bucerius-Zeit Foundation of Germany. 
She holds Masters and M.Phil in International Politics and Diplomacy from Jawaharlal Nehru University, New Delhi. 
Ivy Lau, China Project Manager 
Ivy is a China Project Manager at Climate Bonds Initiative.  Her work at CBI focuses on market analysis on green bond issuance in China, researching policy proposals, as well as managing key partner relationships. Based in Beijing, she also takes charge of CBI's communications and media engagements in China.
Prior to joining Climate Bonds, she worked in a Washington DC-based policy research and advisory NGO, where she contributed to research projects on anti-money laundering and the curtailment of illicit financial flows. Ivy was formerly a Senior Banking Correspondent in Hong Kong Economic Journal, specialised in covering Asia financial sector, with focus on Chinese Banks and Insurers, China's Capital Markets, RMB Internationalization as well as Financial System Reform.  She has covered major political and economic events in China, such as Annual National People Congress and launch of Shanghai Free Trade Zone; she has also interviewed top executives of the world's largest financial institutions and decision makers in regulatory authorities. She is the winner of several industry awards.
Ivy holds a MSc in Development Management at University College London, and a Master's degree in Media and Communications at University of Sydney.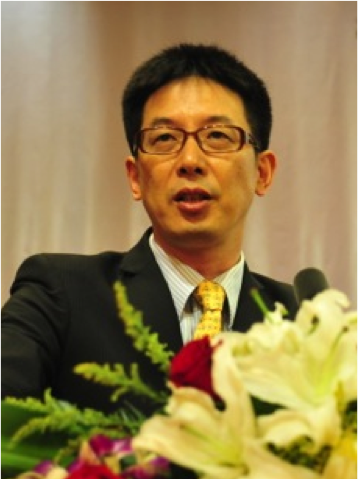 Gary Shi, China Project Manager
Gary Shi is a China Project Manager at Climate Bonds Initiative, responsible for Partnership Program, various events and market development. He also participates in the green bonds verification and Chinese verifiers' management etc. He is currently based in Beijing.
Prior to joining Climate Bonds, he worked for a trust company and a wealth management company for 8 years, working primarily on product business and product marketing. Before entering the financial industry, he was a veteran advertising and public relations practitioner who had been successful in running his own company for nearly 12 years and worked for 4A advertising company for 3 years.
While working in the financial industry, Gary Shi has been exploring ways to make the financial services to the public good, from organizing high net worth clients to public welfare activities, and using the asset allocation to help assets management of public welfare foundations. Since 2013, he has been a lecturer in the Compulsory courses for the Secretary General from China Foundation Training Center. Currently, he is working with the China Foundation Center and AMAC to design a financial product for the domestic foundation asset management.
Huan Shao, China Project Manager
Huan is the Shanghai-based China Project Manager at Climate Bonds Initiatve. Her work focuses on developing new projects and partnerships in China, as well as liasoning with government agencies and regulators, potential green bond issuers, verifiers and other stakeholders in China, especially in Shanghai.
Prior to Climate Bonds, Huan was with the People's Bank of China, Shanghai. She also worked in the Bank's Beijing Research Bureau, where she was staff on the Green Finance Committee as well as in the Bank's Frankfurt Representative Office. As assistant to co-chair, Chief Economist Ma Jun, Huan supported the G20 Green Finance Study Group's work in 2016. Huan holds a Masters in Journalism at Fudan University.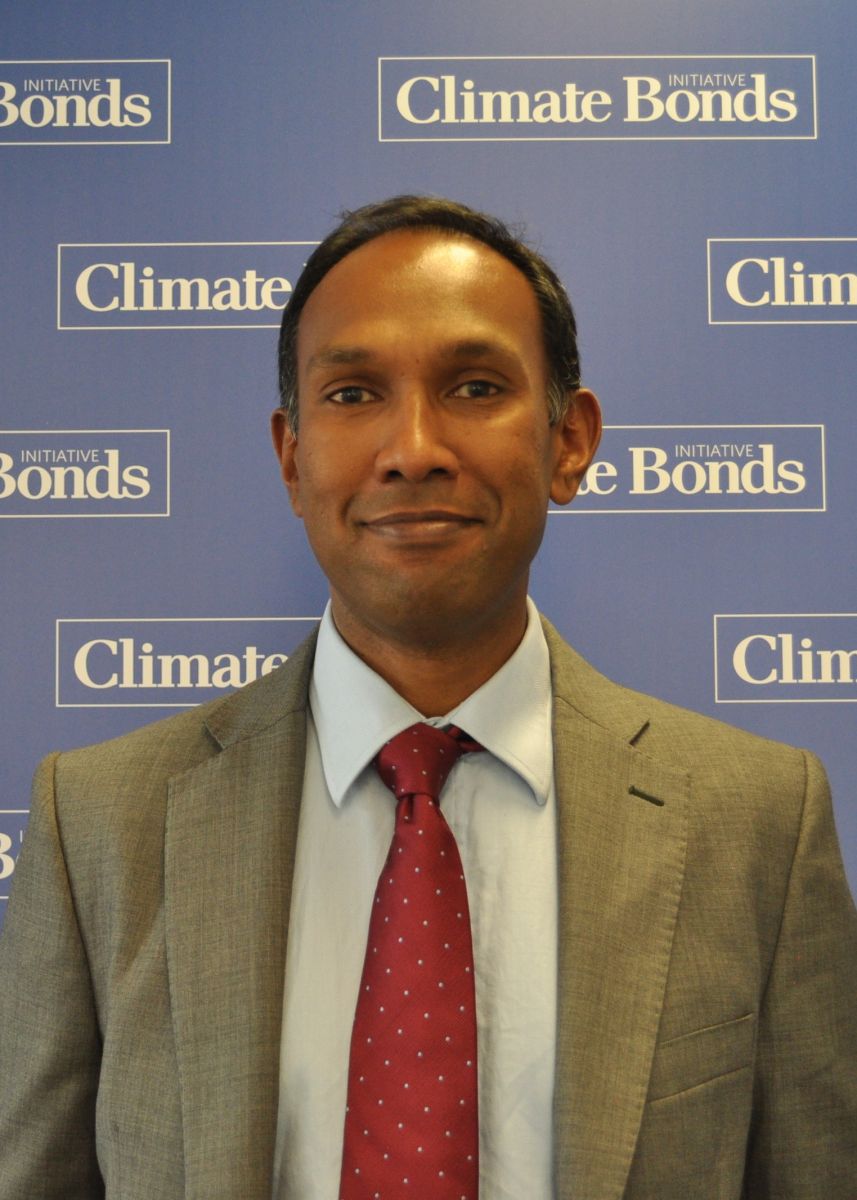 Haran Siva, Senior Advisor
Haran

 is Senior Advisor to Climate Bonds Initiative. He has more than 15 years' experience in banking and professional services in Lo
ndon.  
Haran
 worked at BNP Paribas in debt capital markets and structured finance.   Before that he worked at Deloitte and PwC, advising leading banks and financial institutions.  
Haran
 is also a director of Edison Investment Research, an equity research firm, where he set up the Australian arm in 2011.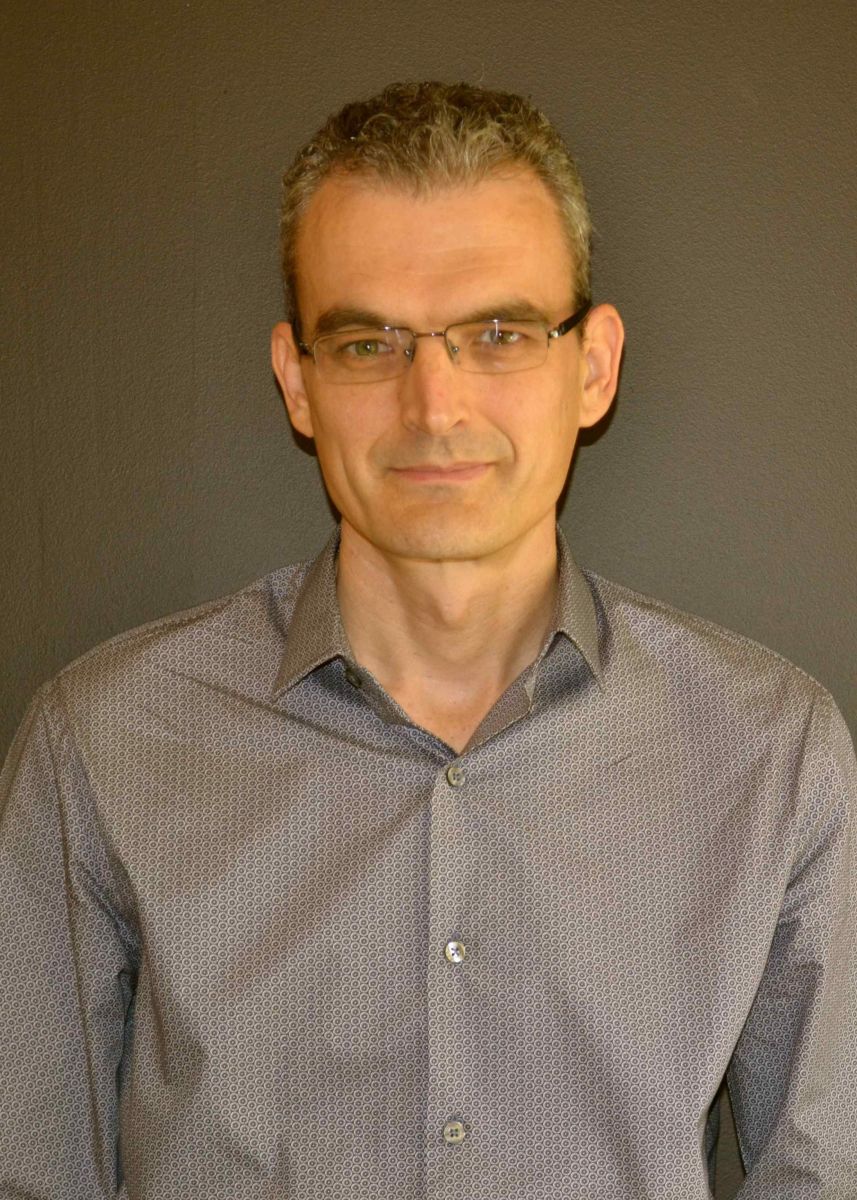 Che Wall, 

Lead Specialist for Low Carbon Buildings
Ché Wall serves as the Climate Bonds' Lead Specialist for Low Carbon Buildings. He is the Director and Cofounder of Flux, an independent environmental design and advisory practice based in Sydney, Australia.
Flux provides expert advisory services with respect to environmental sustainability issues in property sector and select design consultancy to ensure that projects remain grounded by real world practical experience and commercial pragmatism. Flux both advises to many tiers of government, and provides technical expertise to contribute to design and development processes.
Ché was a co-founder of the Green Building Council of Australia and Founding Chair of the World Green Building Council. he has be widely recognised for his contribution to progressing sustainability in the built environment including many award winning projects and the Australian Prime Minister's Environmentalist of the Year award.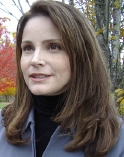 Kris DiPaola, Consultant
Kris supports the Climate Bonds team with fundraising, administrative and technology projects.  She has worked in climate finance since 2007, when she helped to build and launch the P8 Group ("Pensions 8") with Environmental Capital Group and the Cambridge Programme for Industry (now the Cambridge Institute for Sustainability Leadership.) The P8 programme was distinguished as one of the Prince of Wales's charities under his Business and Environment Programme, and grew to include participation of executives from the world's leading 13 pensions and sovereign wealth funds, who collectively stewarded over $3 trillion.  P8 participants met for a number of summits between 2007 and 2011 to develop actions relating to global issues and particularly climate change.
Kris has worked in online applications development and management since 1995. Prior to working with Environmental Capital Group, she was the Head of Online at WWF International (International Secretariat for the World Wildlife Fund) based in Geneva, Switzerland.  Kris holds a B.A. from UC Berkeley.
Aneil Tripathy,

 Executive Assistant to the CEO
Aneil is our CEO Sean Kidney's executive assistant, and provides him with administrative and logistical support. Prior to his current position, Aneil was a Climate Bonds researcher involved in our policy and market related research projects.
From Brandeis University, Aneil holds a BA in anthropology and an MA in Global Studies, with concentrations in finance and the environment. He currently pursues his studies as a PhD candidate in anthropology, focusing on the development of the green bond market, and is a visiting PhD researcher at Cass Business School as well as an associate member of the Centre for the Anthropology of Sustainability (CAOS) at University College London. Aneil is also the cofounder of and a cohost for the podcast This Anthrolife. He has training in environmental economics, ethnographic research, and systems thinking. 
Aggie Leighton,

 IT & Office Manager
Our IT & Office Manager, Aggie, brings with her 10 years of administrative experience, most of it gained within office coordination and management for not for profit organisations. Her previous roles required all-round knowledge of databases, social media and IT equipment and included user setup as well as asset procurement, management and maintenance.
Aggie's key tasks at Climate Bonds are: management and development of  our IT databases and platforms, day-to-day office management and administration and coordination of event logistics.
Helen Jackson, Freelance Environmental Economics Consultant, Cross-cutting 
Helen is a freelance environmental economics consultant supporting the Climate Bonds Initiative on researching and formulating their Standards across the whole taxonomy. She has a strong track record of delivering technically demanding research outputs in climate change and energy economics to government, multilateral institutions and global companies. She was formerly a Senior Economist at Vivid Economics, one of the world's foremost consultancies in climate change economics, and has an ongoing working relationship with them. She has contributed to research in this field for, among others, UNEP FI, the IMO, the UK Department for International Development, a major Asian government, the European Bank for Reconstruction and Development, the African Development Bank, the Emerging Markets Forum and Mercer. She also has substantial experience in other environmental policy areas including market-based instruments, water, fisheries and ecosystem services. Helen has a Masters degree in Environmental and Resource Economics from University College London. http://www.helenjacksonanalytic.co.uk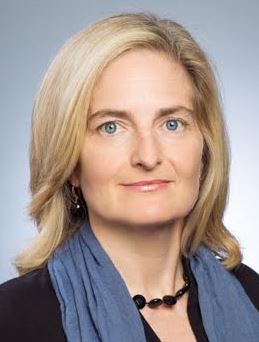 Dr Christine Negra, Versant Vision LLC
Based in New York City, Christine partners with scientists and public and private sector decision makers to address environmental sustainability and food security in the context of climate change. She serves as Climate Bonds' lead specialist for Land Use and Marine sectoral criteria development.
In partnership with a diverse set of international research, philanthropic, and finance organizations, Christine develops knowledge resources and identifies best practices to support climate change mitigation and adaptation, food and nutritional security, and agricultural value chain development. With more than 30 publications related to technical, policy, and market dimensions of sustainability, her projects emphasize multi-objective management of complex, productive landscapes in various regions of the world.
She holds Ph.D (soil chemistry) and master's (natural resources planning) degrees from the University of Vermont and a bachelor's degree (government studies) from Wesleyan University.
Contact Christine - more information can be found at http://www.versantvision.com/
Mark Fulton

, Senior Fellow
At Climate Bonds Mark is focusing on green securitization issues. He is head of consulting firm Energy Transition Advisors. He has had 35 years experience in financial markets spanning three continent in London, New York and Sydney. As a recognized economist and market strategist at leading financial institutions including Citigroup, Salomon Bros and County Natwest, he has researched international economies, currencies, fixed income and equity markets. Mark has also held corporate strategy, finance and management roles. His first report on climate change and markets was written in 1991.
Mark was head of research at DB Climate Change Advisors at Deutsche Bank from 2007 to 2012, where he produced thought leadership papers for investors on climate, cleaner energy and sustainability topics and advised investment teams in asset management.
From 2010 to 2012 Mark Co chair of the UNEP Finance Initiative's Climate Change Working Group. In 2011 and 2012 he was part of the technical committee of the UN Secretary General's Sustainable Energy for All initiative.
Mark is also an advisor to the Carbon Tracker Initiative and Senior Fellow at Ceres. He has a BA in Philosophy & Economics from Oxford University.
Motoko Aizawa, Senior Fellow
Motoko advises on the development of the Climate Bond Standard. She is an internationally recognized expert on standard setting in the environmental, social and governance dimensions of sustainability. She is the former Head of the Policy and Standards Unit in the Environment and Social Development Department of the International Finance Corporation (IFC), World Bank Group.
Motoko also served as IFC's environmental and social development policy liaison with other World Bank Group institutions, governmental agencies, multilateral and bilateral financial institutions, export credit agencies, and private banks. In that role, she was instrumental in the development of the Equator Principles for international banks, and assisted the Chinese Ministry of Environmental Protection and the China Banking Regulatory Commission in the administration and implementation of the Green Credit Policy.
Today, Motoko is active as Managing Director USA in the Institute for Human Rights and Business, and focuses on the human rights dimensions of corporate activities, including the financial sector.  She is also a Commissioner of the Washington DC Commission on Human Rights.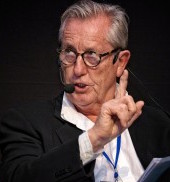 Mark Burrows, Senior Advisor
Mark Burrows has a long and distinguished career in investment banking, commencing with Baring Brothers in London. From the early 80's until the late 90's Mark was the Executive Chairman of the iconic Investment Banking advisory business, Baring Brothers Burrows in Australia. Following the sale of Baring's to ING Bank in the late 90's, Mark was appointed the Executive Deputy Chairman of ING Barings in London. In 2005, Mark joined Lazard in London as a Managing Partner and then returned to Australia as Lazard Australia's inaugural Chairman. After a period of retirement from Lazard, Mark returned to investment banking in 2011 as Managing Director / Vice Chairman of Credit Suisse Global Investment Bank from which he retired earlier this year.
During his extensive Investment Banking career, Mark has been the principal financial advisor to some of the most significant and transformational corporate and government transactions in Australasia. Whilst in London, he advised Governments and institutions on sovereign debt / default, more recently on the emerging role on Green Finance.
Mark is currently consulting to the Macquarie Group as a Senior Advisor. Macquarie Group which, along with its manged funds, is one of the world's largest investors in renewable energy, having invested or arranged more than £8.5 billion of investment into renewable energy projects since 2010.
Stuart Clenaghan

, Senior Fellow
Stuart's work at Climate Bonds focuses on bonds and forest protection measures. He is also principal at Eco System Services Limited.
Stuart spent 23 years at Lehman Brothers and UBS as a fixed income specialist. He has extensive experience in all aspects of the fixed income markets including origination, trading, and sales. At Lehman he was head of European money markets and medium-term notes, and then head of Eurobond trading. At UBS he co-headed European sales and, from 1998 to 2004, was responsible for fixed income e-commerce. Since leaving UBS,
Stuart has been an early-stage investor in sustainable forestry and environmental enterprises. His investments include the largest planted forest company in Uganda, a forest conservation private equity company, and a sustainable forestry management company in Peru.
Stuart is also a board member of Botanic Gardens Conservation International. He read Natural Sciences at the University of Cambridge and Industrial Sociology and Economics at Imperial College, London.
Kristian Brüning
M.Sc. (Econ.) CEFA. Kristian has 15 years of experience in financial consulting, carbon and clean energy finance and energy technologies. He was one of the original authors of the Voluntary Carbon Standard, the leading global non-compliance verification standard for emission reduction projects. He has worked for McKinsey & Co on the development of their climate change practice; and been Assistant Director at PricewaterhouseCoopers' Energy Corporate Finance practice in London, where he was co-managing strategy and transaction services for PwC's global climate change team in the Energy Corporate Finance group. Kristian has co-founded four ventures in the clean energy-carbon market nexus such as, e.g. UpEnergy, a company focused on the distribution of energy efficient household energy solutions and EOS Climate - a pioneering San Francisco-based refrigerant management company leveraging carbon markets to provide life-cycle management of refrigerants.
Dr Alex Rau
Alex has a decade of experience in carbon finance, emissions trading, and environmental commodities. He was previously part of the Climate Change Services team in PwC's Energy Corporate Finance practice in London, developing and structuring portfolios of carbon assets during the early stages of the Clean Development Mechanism market as well as designing Kyoto response strategies for multinational corporations. Alex has worked with numerous clients such as McKinsey & Company, Electricite de France and the California Public Employees Retirement System (CalPERS) on carbon-related issues. He also co-authored the original version of the Voluntary Carbon Standard, the most widely accepted trading standard for non-Kyoto carbon assets, and has published in journals ranging from Science to the Harvard Business Review. Alex has a Ph.D. in physics from Oxford University, a B.A. from Cornell University, and is a CFA charter holder.
Louis Perroy
Louis represents the Climate Bond Initiative in South East Asia.
He has worked in the climate change field since 2000 and in the financial services industry as an actuary for over 15 years, including as a partner for Deloitte. After being based in Hong Kong, heading Deloitte's actuarial financial services practice in Asia, Louis worked in Deloitte's renewable energy team in Australia and subsequently headed their environmental team in Paris. He then worked with EcoSecurities and Climate Change Capital in London and Paris for 4 years. Subsequently he participated in the establishment of a China/Asia private equity environmental fund in Hong Kong and Shanghai.
Following 3 years in Brussels representing EcoSecurities Consulting he is now based in Singapore where he oversees the Asian activities of Climatekos. Louis holds an MSc in Environmental Technology from Imperial College (London) and is a qualified actuary in France and the UK. Louis speaks fluent French and English and conversational Mandarin. Louis is a Senior Partner and acts as Chief Financial Officer of Climatekos.
Michael Paparian
Michael has over 35 years of experience in environmental finance and environmental policy. He currently consults on environmental finance issues. Michael has held a variety of positions inside and outside state government, including California Deputy State Treasurer, Executive Director of the California Pollution Control Financing Authority, Special Consultant to the California Environmental Protection Agency, Board Member of the California Integrated Waste Management Board and Sierra Club California State Director. At the Treasurer's office, he developed enhanced small business financing assistance, improved environmental bond financing and implemented environmental grant programs. He serves on the Board of the InterEnvironment Institute and is a member of the IUCN World Commission on Protected Areas. Michael has a graduate degree in Environmental Planning and undergraduate degrees in Biology and Psychology.
Climate Bonds Standard Technical Working Groups Experts:
​
Tanja Havemann

, Lead Expert, 

Agriculture & Forestry Technical (AFOLU) Working Group
Tanja is the lead expert of the Agriculture & Forestry Technical (AFOLU) Working Group developing eligibility criteria for ALOFU related  assets and projects that can be used to back Climate Bonds.
With over a decade of experience in the environmental finance sector, Tanja has worked with companies, Governmental, Non Governmental Organisations (NGOs) on investments, research, strategy development and advisory. Tanja established Clarmondial (previously BeyondCarbon) in Zurich in May 2010 to facilitate investments linked to improved natural resource use efficiency, including payments for environmental services (e.g. carbon finance), climate smart agriculture, renewable energy, and sustainable forestry. Tanja previously worked for Climate Change Capital (UK), and has carried out work for organisations including the UN Food and Agriculture Organisation (FAO), GIZ and BAPPENAS, the Indonesian Ministry responsible for planning, the East African Community (EAC) and the World Economic Forum (WEF).Tanja has an LLM in Environmental Law and Policy from University of Kent, and an MSc in Applied Environmental Economics (Imperial College London) and a BSc (Hons) in Tropical Environmental Science from University of Aberdeen.
John H. Matthews, Lead Expert, Water Infrastructure

Technical (AFOLU) Working Group
John H. Matthews is the Secretariat Coordinator for the Alliance for Global Water Adaptation (AGWA), which is hosted by the Stockholm International Water Institute (SIWI) and the World Bank. His work integrates climate change adaptation policy and science into practical implementation for sustainable resource management, infrastructure operations, and economic development. John has worked on five continents and some 20 countries.
Current projects include coordinating the technical team for creating standards for water projects that are financed as so-called "green" or climate bonds, and acting as the lead editor for a 12-author publication designed to support the mainstreaming of climate adaptation into water management and planning due to publish in late 2015. He has authored or co-authored recent books, papers, and reports on decision-making frameworks for adapting water infrastructure and ecosystems to climate impacts, resilient approaches to environmental flows, integrating ecological and engineering approaches to robust water management, and using new economic tools to support long-term sustainable planning. He has an ongoing research program funded by the US Geological Survey, as well as a US NSF grant to merge ecological and engineering approaches to water management. He is a Water Fellow at Colorado State University. Previously, John directed the global WWF freshwater climate adaptation program for four years and the Freshwater Climate Change program at Conservation International for four years. He has PhD in ecology from the University of Texas. He lives in Corvallis, Oregon, where he enjoys trail running, timber framing, and finding wild mushrooms.
Gary Hoffman

, Lead Expert, Low Carbon Transport

Technical (AFOLU) Working Group
Gary is a transportation expert serving on the Climate Bonds Low Carbon Transport Committee, advising on the development of criteria for transportation-related climate bonds.  His background is in the operation of transportation systems and the delivery of major transportation infrastructure programs and projects.  He was the Director of Planning and Operations on the West Coast Route Modernisation (U.K.) and the National Recovery Program for Network Rail (U.K.), in addition to serving as the Chief Engineer for the New York City Transit system during its major reconstruction program in the 1980s.  As a consultant with Parsons Brinckerhoff, he delivered strategic planning efforts for Amtrak (U.S.A.) and the freight rail system in Thailand.
As an independent consultant Gary now supports various efforts, which includes the Climate Bond Initiative and recently the development of standards for urban transport by the China Academy of Transportation Sciences.
*Disclosure: The CBSAB is an Advisory Committee to the Climate Bonds Board.