Staff
Associates

Sean Kidney

, CEO and Co-founder
Sean focuses on promoting investment priorities for climate and green bonds, how governments can take advantage of the green bonds market and the development of international collaborations. He also acts as chair of the Climate Bond Standards Advisory Board* (members represent $34 trillion of assets under management) and convenor of the Green Infrastructure Investment Coalition (GIIC).
He serves as a member of the European Commission's High Level Expert Group on Sustainable Finance and is co-Chair of the India Green Bonds Council. He has provided advice the People's Bank of China on how to grow green bonds in China; has been a member of the Commonwealth Expert Group on Climate Finance; and has been a consultant on green bonds to the United Nations Secretary General. A regular speaker on climate change and finance, Sean has over the past year spoken at conferences and seminars on six continents.
Sean's background is in stakeholder communications, social change strategy and issues marketing. He was previously a marketing advisor to a number of the largest Australian pension funds, a owner of social marketing, web site development and current affairs publishing firms.
Justine Leigh-Bell

, Director of Market Development
Justine has spent much of her career helping business leaders and governments find solutions to the global challenges of climate change and sustainable development. She has provided advisory services for a number of global institutions and governments across Europe, Africa, India, Indonesia and Latin America. Her areas of focus includes sustainable development in emerging economies, climate change mitigation/adaptation strategies, climate finance, economic valuation and market based instruments for managing natural resource assets.
As Director of Market Development at Climate Bonds Initiative, Justine's primary focus is in the emerging markets where she works closely with both public and private sector actors in developing national policy guidelines and roadmaps that will enable access to green bond financing. Currently, she leads Climate Bonds Initiative's efforts in Nigeria and the Latin American region, where market development programs are underway in Brazil, Mexico and Colombia. 
Beate Sonerud,

Policy Analyst
Beate is responsible for undertaking public policy related research projects, as well as contributing to the Climate Bonds blog. She has previously worked in Climate Change Research at HSBC, and at the low-carbon consultancy Xyntéo.
Beate has completed an MSc in Environmental Technology at Imperial College London, and holds a first-class BSc in Economics and International Development from the University of Bath. She is a fellow of the Schmidt-MacArthur fellowship on the circular economy.
Anna Creed,

​Head of

Standards
Anna began her career in the private sector, where she worked in consultancy and then in industry. This included working as a Strategic Planning Manager in a large FTSE 100 company, developing company strategies based on economic analyses and market modelling.
She holds an MSc in Economics and a BSc in Economics & Philosophy, both from the London School of Economics and has qualified as an accountant with the ACCA.
Bridget Boulle

,

Head of Market Analysis
Bridget has worked at the Climate Bonds initiative since January 2012 where she has worked on the 2012-2014 and 2016 State of the Market reports as well as on green bond market analytics, green securitization and other projects. Bridget is based in Sydney, Australia.
She has been working in sustainable investment for 8 years including at Henderson Global Investors in the SRI team where she was  involved in the identification and analysis of sustainability issues with investment relevance for the SRI funds. Previously, Bridget worked  at PIRC in  London  and at  Kaiser Associates Economic Development Practice in South Africa where she gained experience advising institutional investors on environmental issues and in consulting on economic development projects.
Bridget holds a BSc Environmental Science and BCom Hons  Economics from the University of Cape Town.
Katie House,

Research & Communications
Katie provides research and communications support within Climate Bonds Initiative, predominantly for the Climate Bonds Standards scheme. 
Katie completed an MSc in Environmental Technology, specialising in Business and Environment, at Imperial College London before joining Climate Bonds Initiative in February 2015. She also holds a BSc in Geography from the University of Bristol, which particularly focussed on climate change and environmental geography.
Lily Dai,

Senior Research Analyst
Lily undertakes research on Chinese green bond issuance and policies, helps build connections with China and provides support for the Climate Bonds Standards work.
Lily has recently competed an MSc in Carbon Finance at the University of Edinburgh, which focused on climate change and finance. Before joining Climate Bonds Initiative in September 2015, Lily did a consulting project for the UK Green Investment Bank on the lifecycle assessment of renewable energy projects. Lily also holds a BSc in Management (major in accounting, concentrating on ACCA).
Manuel Adamini, Director,

Investor Outreach & Partners Programme
Manuel is an expert in responsible investing. He has a deep understanding of climate change related investment risks and opportunities for institutional investors.
Having served as Head of Responsible Investing at Dutch EUR 55 bln asset manager ACTIAM, Manuel stepped down after seven years. He now supports the company as a Special Advisor for one day per week. While at ACTIAM, Manuel secured CIO approval to commit EUR 1 bn to green / climate bonds. In a very short period of time, Manuel brought his company international market credibility as a major climate bonds buyer and thought leader. He regularly speaks at high profile events, and has issued numerous publications on responsible investing in international and Dutch retail and institutional media.
Earlier in his career, Manuel worked with Fortis, at the time a major international bank-assurance company. He initiated and implemented a climate change strategy for carbon neutrality on a global scope, including business opportunities like carbon and green banking. This had led to inclusion in the Carbon Disclosure Project's Climate Leadership Index.
Manuel is a German citizen living in the Netherlands. He holds an MSc in Economics / International Management from Maastricht University, and has also studied at Université de Montréal in Canada.
Rob Fowler, 

Head of Certification
Rob is part of the advisory team within CBI and has played a major role in the development of Version 2.0 of the Climate Bond Standards.  His role is to work with issuers, verifiers, intermediaries and regulators to accelerate the take-up of the Climate Bonds Certification Scheme and the issuance of certified climate bonds. 
Rob has over twelve years of experience in low-carbon and green investment, and a heritage of top-tier strategy consulting and finance with LEK Consulting, Booz & Company and his own firm. His clients have included major corporations, international banks, the UNFCCC, national and provincial governments, service providers, industry associations and non-profit organisations.
Rob is based in Australia, and during his professional career he has lived and worked in Melbourne, Sydney, Shanghai, Singapore, Abu Dhabi, Boston, Bangkok, East Kalimantan and country Victoria. 
Aneil Tripathy,

 Executive Assistant to the CEO
Aneil is our CEO Sean Kidney's executive assistant, and provides him with administrative and logistical support. Prior to his current position, Aneil was a Climate Bonds researcher involved in our policy and market related research projects.
From Brandeis University, Aneil holds a BA in anthropology and an MA in Global Studies, with concentrations in finance and the environment. He currently pursues his studies as a PhD candidate in anthropology, focusing on the development of the green bond market, and is a visiting PhD researcher at Cass Business School as well as an associate member of the Centre for the Anthropology of Sustainability (CAOS) at University College London. Aneil is also the cofounder of and a cohost for the podcast This Anthrolife. He has training in environmental economics, ethnographic research, and systems thinking. 
Helen Jackson, Freelance Environmental Economics Consultant, Cross-cutting 
Helen is a freelance environmental economics consultant supporting the Climate Bonds Initiative on researching and formulating their Standards across the whole taxonomy. She has a strong track record of delivering technically demanding research outputs in climate change and energy economics to government, multilateral institutions and global companies. She was formerly a Senior Economist at Vivid Economics, one of the world's foremost consultancies in climate change economics, and has an ongoing working relationship with them. She has contributed to research in this field for, among others, UNEP FI, the IMO, the UK Department for International Development, a major Asian government, the European Bank for Reconstruction and Development, the African Development Bank, the Emerging Markets Forum and Mercer. She also has substantial experience in other environmental policy areas including market-based instruments, water, fisheries and ecosystem services. Helen has a Masters degree in Environmental and Resource Economics from University College London. http://www.helenjacksonanalytic.co.uk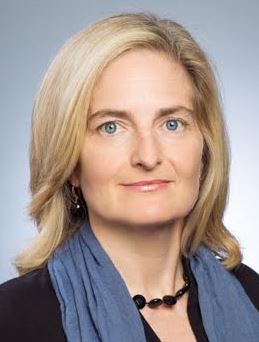 Dr Christine Negra, Versant Vision LLC
Based in New York City, Christine partners with scientists and public and private sector decision makers to address environmental sustainability and food security in the context of climate change. She serves as Climate Bonds' lead specialist for Land Use and Marine sectoral criteria development.
In partnership with a diverse set of international research, philanthropic, and finance organizations, Christine develops knowledge resources and identifies best practices to support climate change mitigation and adaptation, food and nutritional security, and agricultural value chain development. With more than 30 publications related to technical, policy, and market dimensions of sustainability, her projects emphasize multi-objective management of complex, productive landscapes in various regions of the world.
She holds Ph.D (soil chemistry) and master's (natural resources planning) degrees from the University of Vermont and a bachelor's degree (government studies) from Wesleyan University.
Contact Christine - more information can be found at http://www.versantvision.com/
Mark Fulton
, Senior Fellow
At Climate Bonds Mark is focusing on green securitization issues. He is head of consulting firm Energy Transition Advisors. He has had 35 years experience in financial markets spanning three continent in London, New York and Sydney. As a recognized economist and market strategist at leading financial institutions including Citigroup, Salomon Bros and County Natwest, he has researched international economies, currencies, fixed income and equity markets. Mark has also held corporate strategy, finance and management roles. His first report on climate change and markets was written in 1991.
Mark was head of research at DB Climate Change Advisors at Deutsche Bank from 2007 to 2012, where he produced thought leadership papers for investors on climate, cleaner energy and sustainability topics and advised investment teams in asset management.
From 2010 to 2012 Mark Co chair of the UNEP Finance Initiative's Climate Change Working Group. In 2011 and 2012 he was part of the technical committee of the UN Secretary General's Sustainable Energy for All initiative.
Mark is also an advisor to the Carbon Tracker Initiative and Senior Fellow at Ceres. He has a BA in Philosophy & Economics from Oxford University.
Motoko Aizawa, Senior Fellow
Motoko advises on the development of the Climate Bond Standard. She is an internationally recognized expert on standard setting in the environmental, social and governance dimensions of sustainability. She is the former Head of the Policy and Standards Unit in the Environment and Social Development Department of the International Finance Corporation (IFC), World Bank Group.
Motoko also served as IFC's environmental and social development policy liaison with other World Bank Group institutions, governmental agencies, multilateral and bilateral financial institutions, export credit agencies, and private banks. In that role, she was instrumental in the development of the Equator Principles for international banks, and assisted the Chinese Ministry of Environmental Protection and the China Banking Regulatory Commission in the administration and implementation of the Green Credit Policy.
Today, Motoko is active as Managing Director USA in the Institute for Human Rights and Business, and focuses on the human rights dimensions of corporate activities, including the financial sector.  She is also a Commissioner of the Washington DC Commission on Human Rights.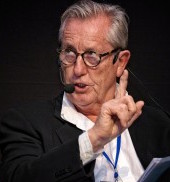 Mark Burrows, Senior Advisor
Mark Burrows returned to investment banking after a short retirement in 2011 as a Managing Director and Vice Chairman of Global Investment Banking at Credit Suisse.
Mark is the Senior Advisor to UNEP (United Nations Environmental Programme). In this role, Mark has been looking at financing sustainable growth, which has come after much work in relation to Green Bonds, starting at the Forests Asia Summit in Jakarta and involvement in the African Forests Summit in 2014/15.  He has also been a leading force in initiatives within the B20 in getting Green Finance onto the agenda at the G20, and working with global financial institutions to accelerate Green Finance into a mainstream ten trillion dollar asset class.
Mark has a long and distinguished career in investment banking, commencing with Barings in London after attending Sydney University. He was Executive Chairman of the iconic investment advisory bank, Baring Brothers Burrows, in Sydney to 1999, and then the Executive Deputy Chairman of ING Barings in London to 2004, before becoming a Partner of Lazards and returning to Australia as their inaugural Chairman.
Stuart Clenaghan

, Senior Fellow
Stuart's work at Climate Bonds focuses on bonds and forest protection measures. He is also principal at Eco System Services Limited.
Stuart spent 23 years at Lehman Brothers and UBS as a fixed income specialist. He has extensive experience in all aspects of the fixed income markets including origination, trading, and sales. At Lehman he was head of European money markets and medium-term notes, and then head of Eurobond trading. At UBS he co-headed European sales and, from 1998 to 2004, was responsible for fixed income e-commerce. Since leaving UBS,
Stuart has been an early-stage investor in sustainable forestry and environmental enterprises. His investments include the largest planted forest company in Uganda, a forest conservation private equity company, and a sustainable forestry management company in Peru.
Stuart is also a board member of Botanic Gardens Conservation International. He read Natural Sciences at the University of Cambridge and Industrial Sociology and Economics at Imperial College, London.