Sean Kidney, CEO and Co-founder.
Sean is also a member of the Board  of the Network for Sustainable Financial Markets(link is external), an international, non-partisan network of finance sector professionals, academics and others who see the need for fundamental changes to improve financial market integrity, stability and efficiency.
He is also a member of the Commonwealth Expert Group on Climate Finance; the Finance Advisory Board of the European Wind Energy Association; Mercer's Sustainability Opportunities Fund Advisory Panel; Palmetto's renewable energy fund advisory board.; and the Advisory Council for the Corporate Knights Capital Advisory Council.
Sean's background is in stakeholder communications, social change strategy and issues marketing. He was previously a marketing advisor to a number of the largest Australian pension funds, a owner of social marketing, web site development and current affairs publishing firms.

Nick Silver, Executive Director. Pension fund Advisor, and climate-related insurance, finance and risk expert.
Nick is also a director of Callund Consulting Limited, which advises governments on pensions and social security reform,  member of council of the Institute and Faculty of Actuaries (IFoA), a Visiting Fellow at the LSE Grantham Research Institute on Climate Change and the Environment and a member of the risk management thought leadership committee at the IFoA.
He lectures at and is a senior honorary visiting fellow at Cass Business School and visiting fellow at the Global Sustainability Institute at Anglia Ruskin University .
Nick has advised the UNFCCC, Asian Development Bank, UK's Department of Energy and Climate Change (DECC) and Development Department (DFID) and the German Development Department (GIZ) on climate finance in developing countries, advised the EU negotiators at COP 15, spoken at the launch of the Climate Investment Funds and at a number of UNFCCC conferences. Nick is part of the UK Government's Capital Markets Climate Initiative.
Nick has advised a number of countries in Africa, Asia, the Caribbean and Eastern Europe on social insurance. He has also written a number of papers and articles on economics and implications for the carbon market, and risk management approaches to climate change. Nick has been widely quoted in the national media, spoken at the Swedish Parliament, been on an expert panel at the House of Lords, and has made recent appearances on Sky News, BBC Radio 5 live and BBC News 24 and two separate papers have been cited in parliamentary debates.
Nick has a Masters Degree in Public Financial Policy from the London School of Economics. Previously Nick worked as an actuary at PriceWaterhouseCoopers and Punter Southall.
 Bridget Boulle, Manager - Market and data analytics.
Bridget has worked at the Climate Bonds initiative since January 2012 where she has worked on the 2012-2014 State of the Market reports as well as on green bonds market analytics, green securitization and other projects.
She has been working in sustainable investment for 6 years including at Henderson Global Investors in the SRI team where she was  involved in the identification and analysis of sustainability issues with investment relevance for the SRI funds. Previously, Bridget worked  at PIRC in  London  and at  Kaiser Associates Economic Development Practice in South Africa where she gained experience advising  institutional investors on environmental  issues and in  consulting on economic development projects.
Bridget holds a BSc Environental Science and BCom Hons  Economics from the University of Cape  Town.
Justine Leigh-Bell, Manager of Standards and Certification Scheme
Justine has spent much of her career working in research and consultancy addressing the interface between economic development and the environment. She  has worked for a number of global environmental advisory firms and institutions including The Clean Tech Group, The Carbon Trust, and the Overseas Development Institute  (ODI).
 Her key areas of focus have been in sustainable development in emerging economies, climate change mitigation/adaptation strategies, economic valuation  and market based instruments for managing natural capital assets.  Most recently, she was in New Delhi working at Pavan Sukhdev's GIST Advisory Ltd  where  she was responsible for several key projects that focused on valuing and integrating "natural capital" into India's national accounting system. Shortly after, she was  in Mumbai developing a for-profit social venture specialising in value based leadership education for India's urban youth using design thinking and sustainability as the entry point.
Justine holds a BSc (Hons) in Natural Sciences from the University of Tennessee and a MSc. in Environmental Economics and Policy from Imperial College London.
Beate Sonerud, Policy Researcher   
Beate is currently undertaking her MSc in Environmental Technology at Imperial College London, where she is undertaking her thesis project on access to finance for product-service system models as part of the Schmidt-MacArthur fellowship on the circular economy. She has previously worked as a Climate Change Research intern at HSBC, and as a research assistant at the low-carbon consultancy Xyntéo. Beate holds a first-class BSc in Economics and International Development from the University of Bath, and writes a blog about sustainable business and finance.  
Rozalia Walencik, Communications Officer  
Rozalia holds MA in Public Relations from University of Westminster and BA in Journalism and Mass Communication from Jagiellonian University in Cracow. She has also studied at the University of Tampere in Finland 
  Rozalia has previously worked in events sales roles within the hospitality industry in London and completed an internship in the British-Polish Chamber of  Commerce. 
---
Mark Fulton, Senior Fellow
At Climate Bonds Mark is focusing on green securitization issues. He has had 35 years experience in financial markets spanning three continents in London, New York and Sydney. As a recognized economist and market strategist at leading financial institutions including Citigroup , Salomon Bros and County Natwest, he has researched international economies, currencies, fixed income and equity markets. Mark has also held corporate strategy, finance and management roles.
Having a strong interest in the environment and sustainability, starting with a report on climate change and markets in 1991, Mark was head of research at DB Climate Change Advisors at Deutsche Bank from 2007 to 2012, where he produced thought leadership papers for investors on climate, cleaner energy and sustainability topics and advised investment teams in asset management.
Mark is currently a member of the Capital Markets Climate Initiative, UK Department of Energy and Climate Change. From 2010 to 2012 he was Co chair of the UNEP FI Climate Change Working Group and in 2011 and 2012 was part of the technical committee of the UN Secretary Generals Sustainable Energy for All.
Mark is also an advisor to the Carbon Tracker Initiative and Senior Fellow at Ceres. He has a BA in Philosophy & Economics from Oxford University.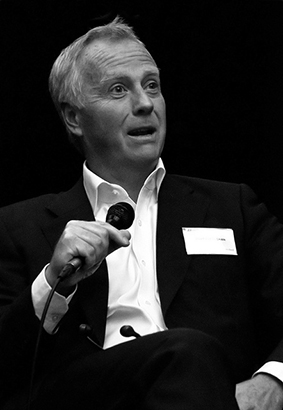 Stuart Clenaghan, Senior Fellow
Stuart's work at Climate Bonds focuses on bonds and forest protection measures. He is also principal at Eco System Services Limited. 
Stuart spent 23 years at Lehman Brothers and UBS as a fixed income specialist. He has extensive experience in all aspects of the fixed income markets including origination, trading, and sales. At Lehman he was head of European money markets and medium-term notes, and then head of Eurobond trading. At UBS he co-headed European sales and, from 1998 to 2004, was responsible for fixed income e-commerce. Since leaving UBS, Stuart has been an early-stage investor in sustainable forestry and environmental enterprises. His investments include the largest planted forest company in Uganda, a forest conservation private equity company, and a sustainable forestry management company in Peru. 
Stuart is also a board member of Botanic Gardens Conservation International. He read Natural Sciences at the University of Cambridge and Industrial Sociology and Economics at Imperial College, London.

 Caroline Harrison, Research and Indexes.
Dr Michael Molitor
Michael is a visiting professor at SciencesPo teaching in the International Energy program. During the two years 2011- 2012 he served as the Principal Advisor, Round Table on Sustainable Development at the OECD based in Paris.  Prior to joining the OECD, Michael spent 12 years in the private sector working as an advisor to BP on the development of the company's climate change strategy, as the Global Leader of Climate Change Services at PricewaterhouseCoopers, and as the Senior Advisor on Climate Change at McKinsey & Co.  His clients have included Rio Tinto, BP, Toyota, Ford, and GE. He earned his undergraduate degree at the University of Michigan, a Masters Degree at the London School of Economics/Imperial College and a Ph.D. from the University of Cambridge.

Kristian Brüning
M.Sc. (Econ.) CEFA. Kristian has 15 years of experience in financial consulting, carbon and clean energy finance and energy technologies. He was one of the original authors of the Voluntary Carbon Standard, the leading global non-compliance verification standard for emission reduction projects. He has worked for McKinsey & Co on the development of their climate change practice; and been Assistant Director at PricewaterhouseCoopers' Energy Corporate Finance practice in London, where he was co-managing strategy and transaction services for PwC's global climate change team in the Energy Corporate Finance group. Kristian has co-founded four ventures in the clean energy-carbon market nexus such as, e.g. UpEnergy, a company focused on the distribution of energy efficient household energy solutions and EOS Climate - a pioneering San Francisco-based refrigerant management company leveraging carbon markets to provide life-cycle management of refrigerants.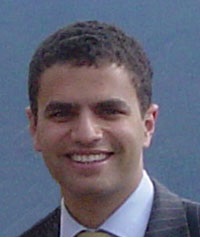 Dr Alex Rau 
Alex has a decade of experience in carbon finance, emissions trading, and environmental commodities.  He was previously part of the Climate Change Services team in PwC's Energy Corporate Finance practice in London, developing and structuring portfolios of carbon assets during the early stages of the Clean Development Mechanism market as well as designing Kyoto response strategies for multinational corporations. Alex has worked with numerous clients such as McKinsey & Company, Electricite de France and the California Public Employees Retirement System (CalPERS) on carbon-related issues. He also co-authored the original version of the Voluntary Carbon Standard, the most widely accepted trading standard for non-Kyoto carbon assets, and has published in journals ranging from Science to the Harvard Business Review. Alex has a Ph.D. in physics from Oxford University, a B.A. from Cornell University, and is a CFA charter holder.